Last Thursday, Tina and I competed in our first 1000m regatta of the season. For those of you who don't know, 1000m is the regular race distance for Masters' competitions. Sadly, there are very few non-sprint regattas in or around Vienna, with the exception of the Viennese and Club Championships in the fall, so you really have to take the opportunity to compete in such regattas when you get the chance.
Our first race was in the double scull, in which we had two direct opponents. There was another race for higher age categories right after ours, which Eva and Andrea were able to win. Surprisingly, our start was fantastic and brought us in the lead right away, which was very unexpected. Even though races are almost always really exhausting, we always felt like we had more "power reserves". After the first 500m, we were already leading by almost a length, but we were able to pull away even more. It just felt like pur strokes were very harmonious, dynamic and synchronized. Unfortunately, Herbert wasn't able to take pictures of the race because he had to train in the quad in the morning.
Our second race was in the quad with Eva and Andrea. Even though we were rowing quite fast and at a high stroke rate, it took us about 500m to synchronize completely. Unfortunately, due to time constraints and scheduling conflicts, we hadn't trained together in a while and it showed, at least at the beginning of the race. We were practically tied with another crew for around 500m, but then we were able to pull ahead and had a really strong finish. Herbert did take pictures of that race and our stokes were so much cleaner and more synchronized in the second half of the race.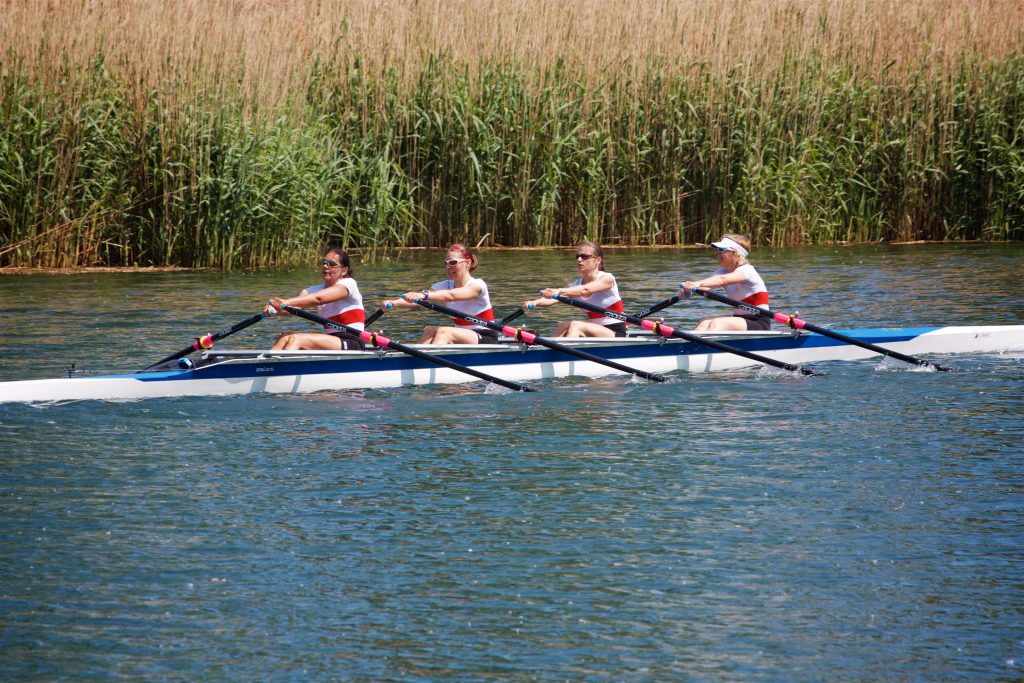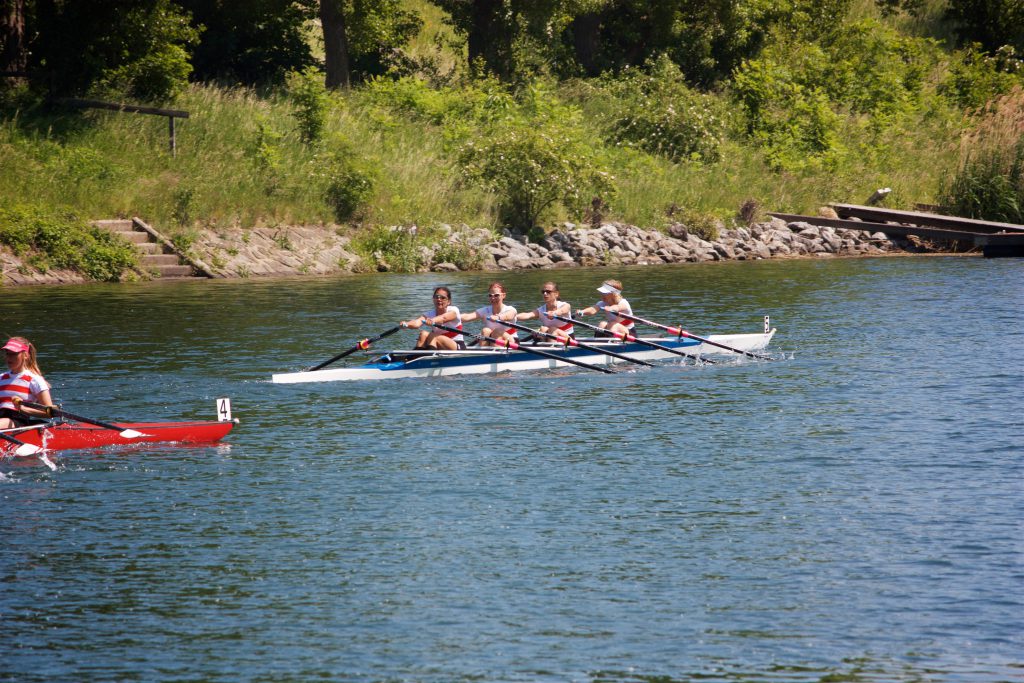 All in all, it was a really positive surprise being able to win both races, especially against competitors who'd beaten us in the past, at least in the double. It is really good to know that our hard work is finally paying off.