Vilnius is surprisingly vegan-friendly. Before booking our trip a few weeks ago, I did some research online on whether there were any vegan or vegan-friendly restaurants, and was really happy to find a handful. However, the city turned out to have even more to offer! Since we were only there for a long weekend, I wasn't able to try all restaurants, but I am fairly convinced I will be back one day. Here's a short list of my recommendations, which are all in "downtown" Vilnius:
Since it had really good reviews on Happy Cow, we decided to try out Botanique on our first day in the city, right after arriving there in the early afternoon. The small restaurant with modern natural decor was conveniently located in a small side street of Gedimino Prospektas, one of the main streets in the city, not far from our hotel. As we hadn't eaten since breakfast, we ordered quite a few dishes to try out, in addition to a delicious freshly squeezed carrot apple juice. The three of us shared a Waldorf salad, a nutritious salad with tofu, assorted steamed vegetables, a vietnamese sandwich, as well as a raw lime cake, which were all delicious and fresh. I especially liked the combination of fruits and vegetables in the two salads.
We went back there on our last full day and ordered even more than we did on our first visit. Everything was so good that we wanted to sample everything! Of course we had to get a freshly squeezed carrot apple juice, but in terms of drinks, we also had different kinds of grain coffee, which are extremely popular in Lithuania. My mother and grandmother had chicory coffee, while I was served a mysterious flavor that the waitress couldn't remember the name of. It was very good anyway. Unfortunately, they were out of the most traditional kind of grain coffee made from acorns. We also ordered a lot of different dishes, again to share: a raw miso soup, which was amazing, a creamy vegetable soup, a soup of the day (creamy broccoli), crepes with vegetables, and buckwheat pasta with vegan cream and mushrooms. For dessert, we devoured a raw nut cake, made from three kinds of nuts, an orange and mint cake, and assorted raw energy balls.
The staff was extremely friendly and excited to see us come back a second time. We found the food to be really affordable because even though we ordered half the menu each time we ate there, we never paid more than 50 Euros for three people.
Totorių g. 3
Vilnius 01121
Lithuania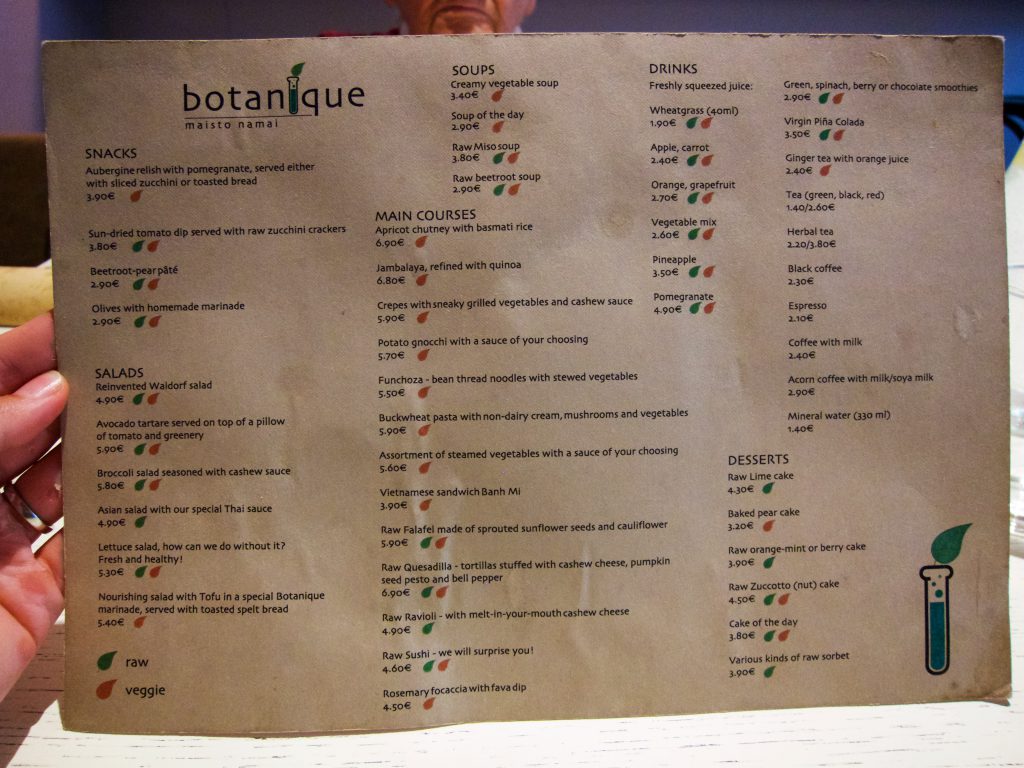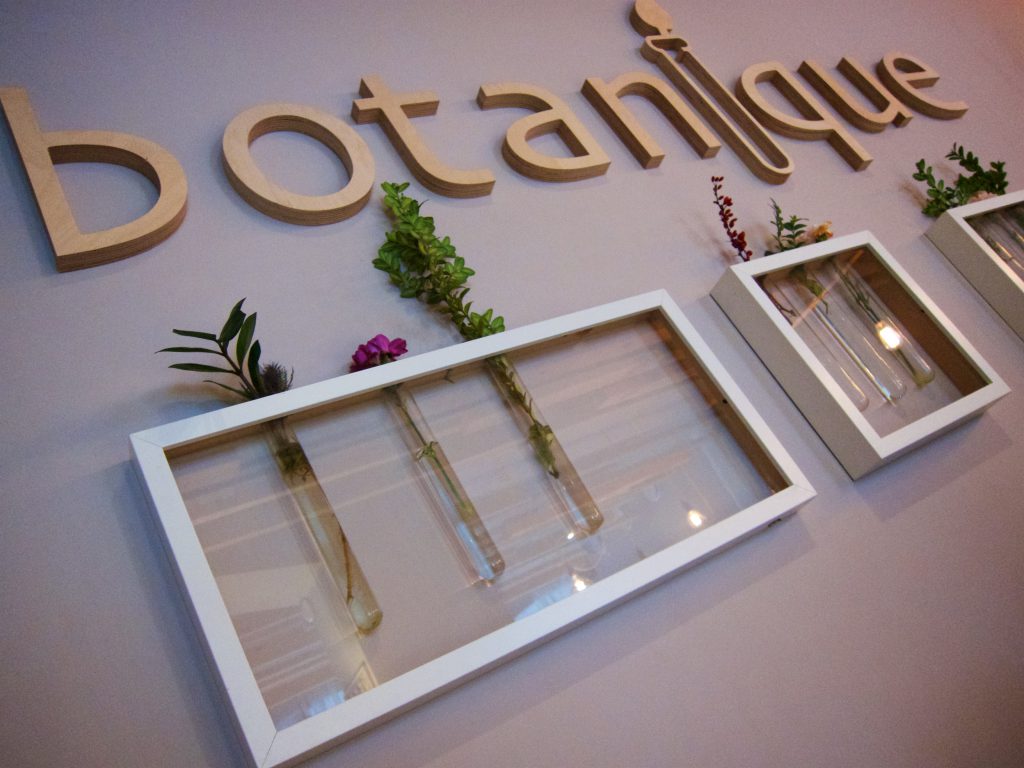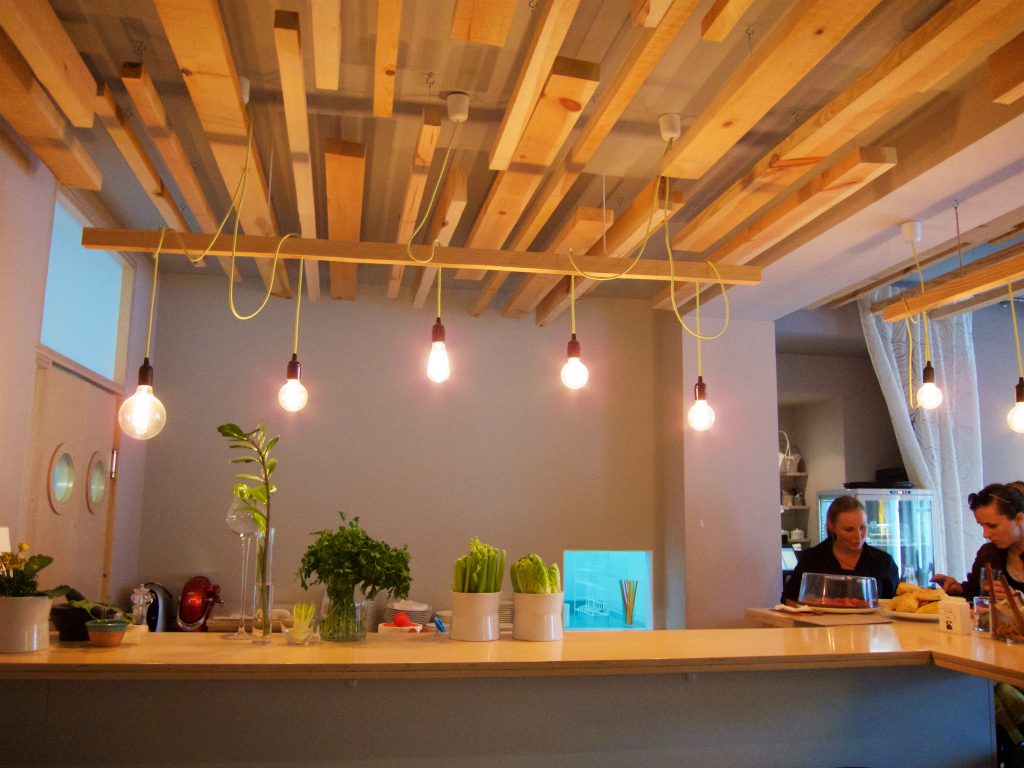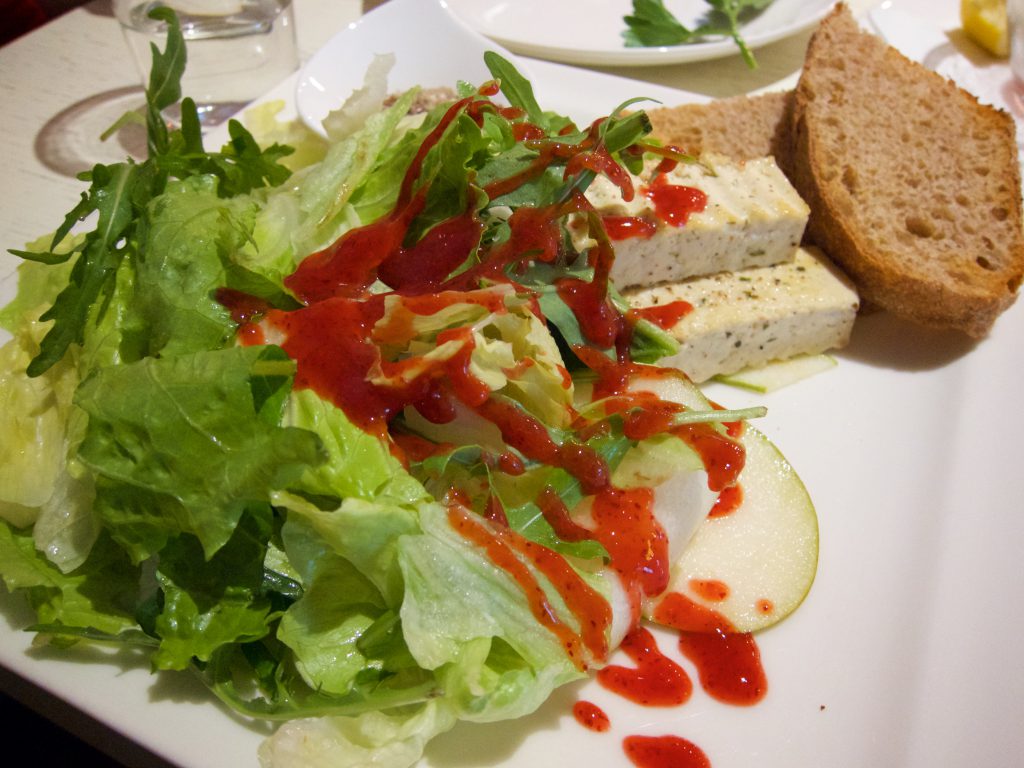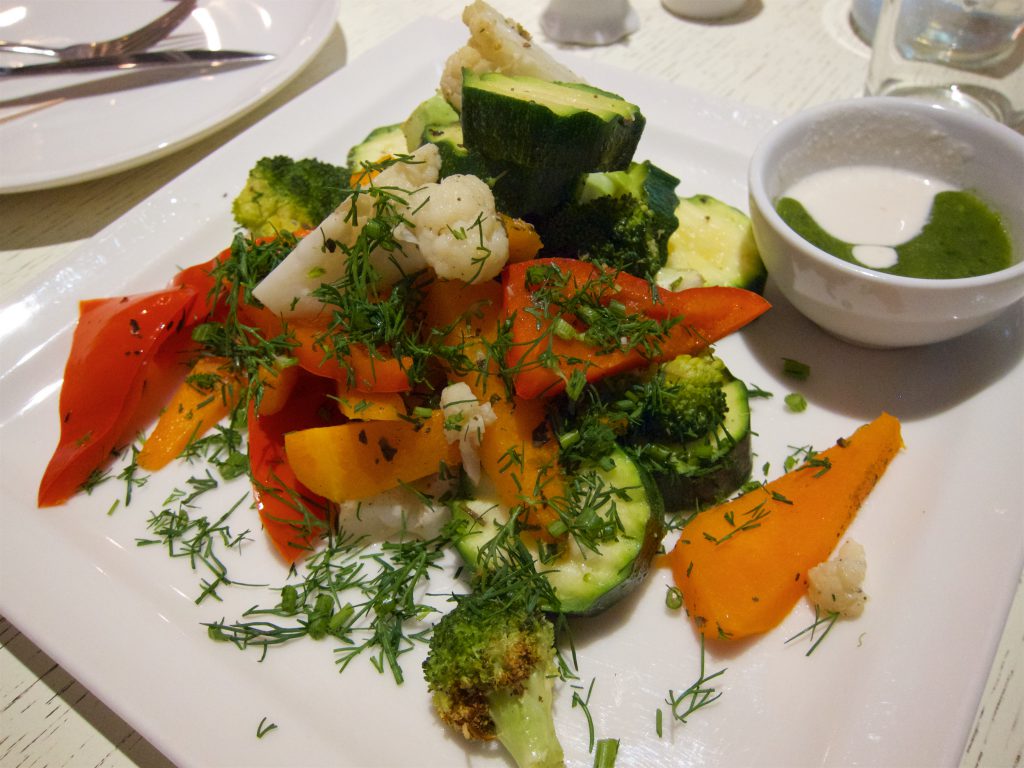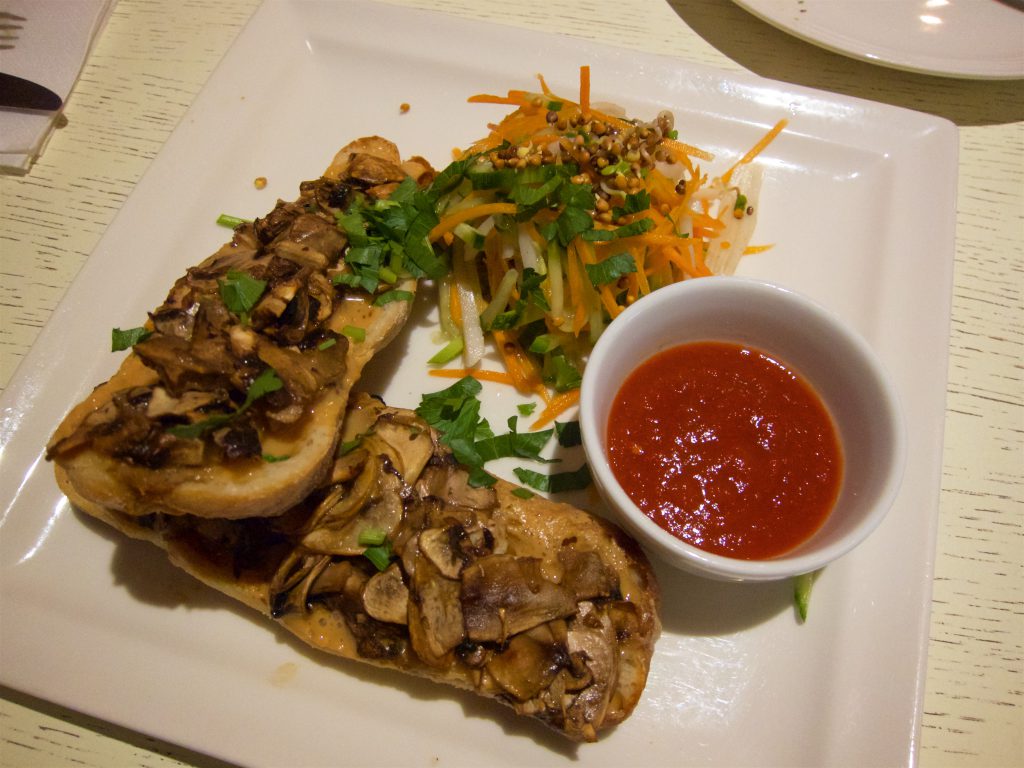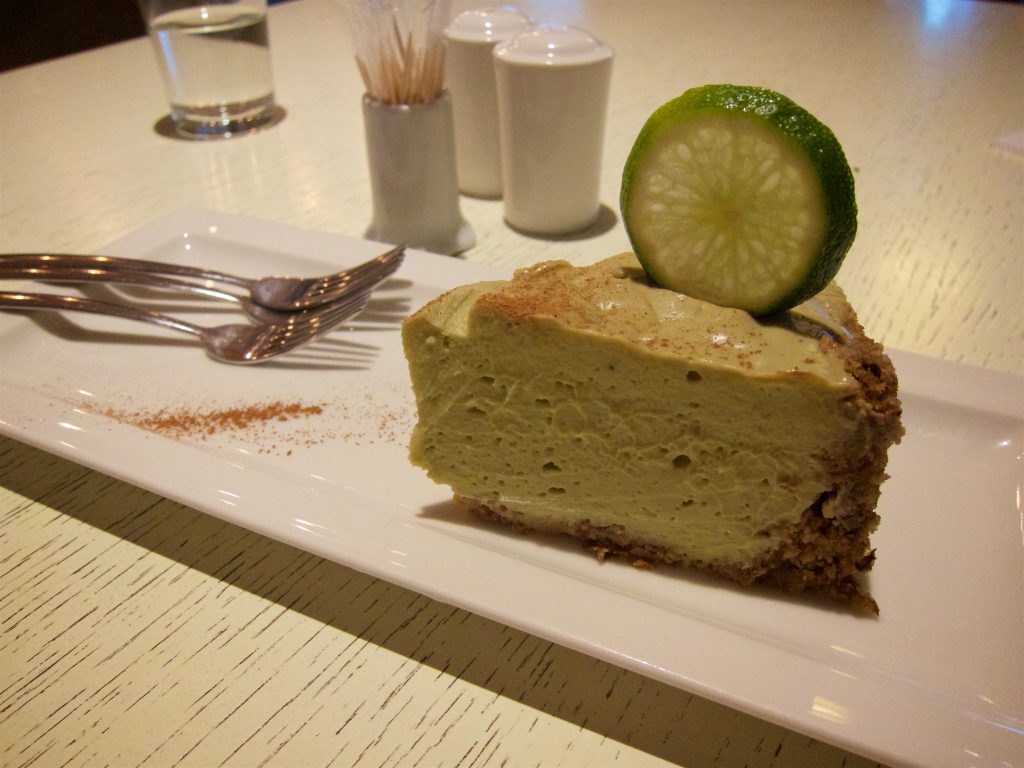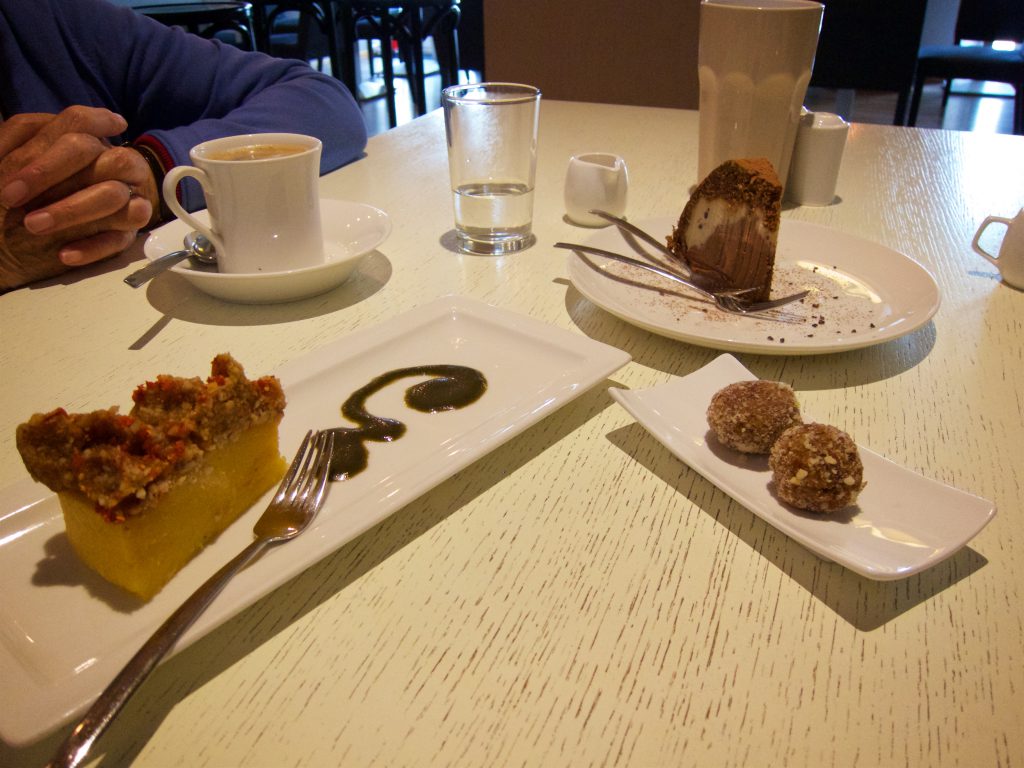 We even found a small vegan supermarket called Veggo in the basement of Botanique restaurant that had a really good selection of tofu, seitan and various meat- and cheese-replacement products, as well as sweets, grains, and a few vegetables. We bought different kinds of spreads, as well as some fake cheese, for dinner, which we always enjoyed in our little suite at the hotel. Considering that almost all the products were imported, they were extremely affordable.
Totorių g. 3
Vilnius 01121
Lithuania
Chaika is a small cafe in a traditional Lithuanian wooden house with a lot of character, located down the street from Botanique and Veggo. Even though it is not completely vegan, they have a wonderful selection of vegan and vegetarian sandwiches, as well as desserts. I've read online that they are supposed to have the best vegan cupcakes in town. Unfortunately, they didn't have the whole selection of sandwiches, which are not made in house, on Sunday, but I can really recommend the tofu and beet sandwich with rocket salad and mustard I had. The combination of flavors worked very nicely, and had I not wanted to sample as many vegan desserts as possible, I would have ordered a second one! After the sandwiches, my mother and I got our matcha latte (with almond and soy milk, respectively) fix and also tried a vegan cheesecake, as well as a vegan brownie, which were both delicious.
Totorių g. 7
Vilnius 01121
Lithuania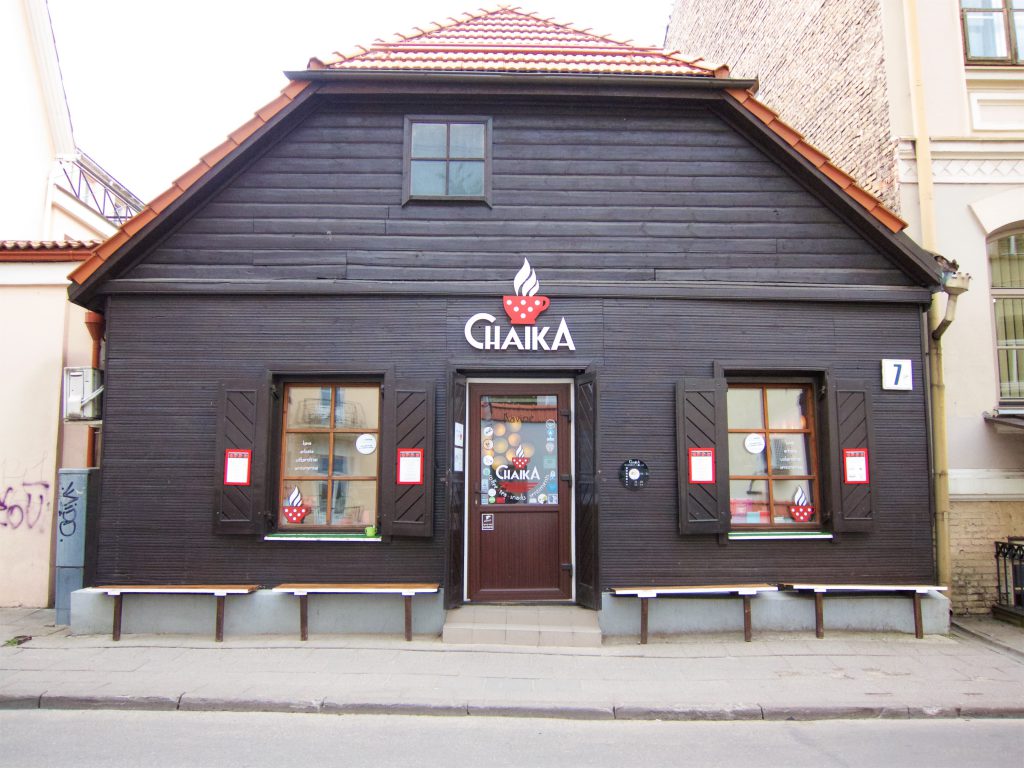 I only bought acorn coffee from Local T, but the lady who worked at Veggo told me that they usually also have small vegan snacks.
Dominikonų g. 14
Vilnius 01144
Lithuania
Vilniaus g. 45
Vilnius 01132
Lithuania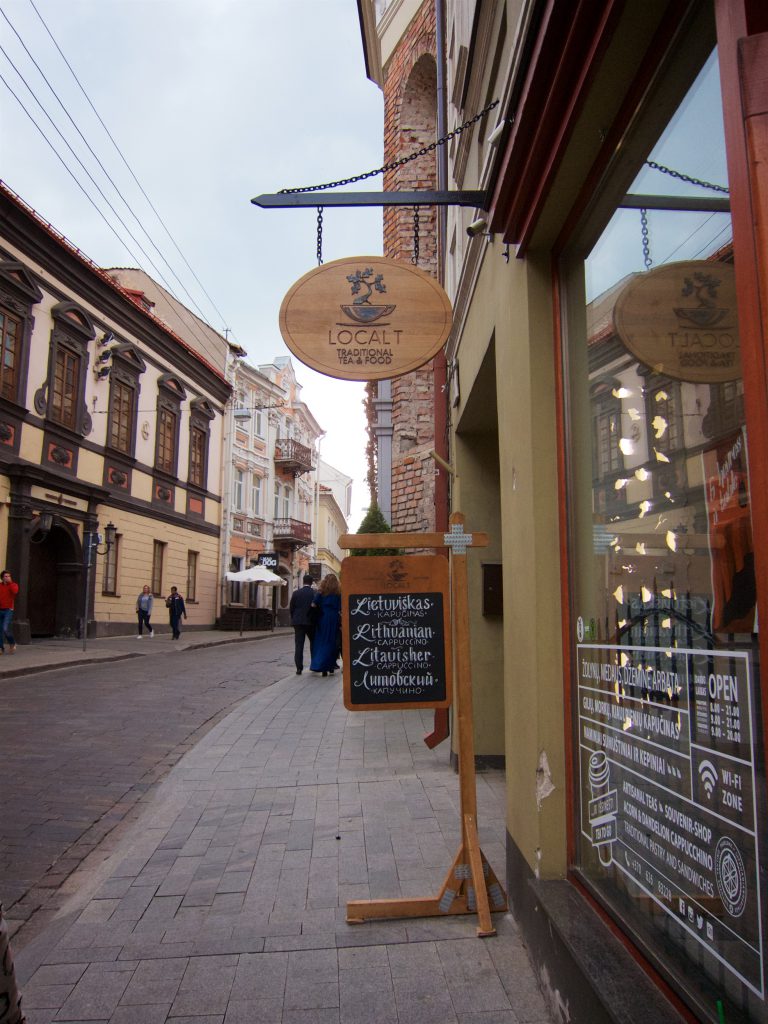 Planeta
On the day we arrived, we actually wanted to get a snack from Planeta, a very charming small cafe at a cinema, as it was across the street from our hotel. It felt like an old school artsy Soviet cinema that you imagine spies secretly exchanging information at. Unfortunately, they didn't have any sandwiches and only a small selection of desserts because it was already quite late in the afternoon, but I really liked the atmosphere.
A. Goštauto g. 2/15
Vilnius 01104
Lithuania
Other Restaurants
I also came across Vegafe and GYVAS baras in my research. The former is a vegetarian restaurant with a few daily vegan specials, at least according to what I read online. I actually really wanted to check out the latter, but as far as I know, they mainly offer comfort foods, such as burgers, which my mother and grandmother are not the biggest fans of.