Training
Last week was fairly stressful because I started working on Wednesday and wasn't sure how much time and energy I'd have towards the end of the week. Additionally, the last meeting of my foreign policy course was on Friday evening and I knew I wouldn't get home early enough to work out. Therefore, I didn't take a rest day on Monday and started the week off with the week's most torturous workout: 10 intervals of 250 meters in one minute, followed by 10 high jumps, also in a minute or less. Fortunately, I only had to do 10 intervals and not 15 like I had to in the past few months. I didn't feel particularly energetic, but at least I was able to complete all intervals, which is always good. Haha. Afterwards, I spent a bit of time in the weight room, doing 5 rounds of 20 bulgarian split squats, 10 on each side, and 10 bar rows.
On Tuesday, I gave my single a bit of love and completed six intervals of 500 meters at maximum consistent pace, which was nice. Since it's taken me so long to finally find time to write this post, unfortunately, I don't remember too many details about this workout, but it must have been satisfactory because otherwise, I would have made a mental note to complain about it. Haha. Finally, I did 4 sets of 10 backsquats and 10 high jumps, followed by 10 deadlifts and 10 kettlebell swings. I must say that even though I really enjoy our weightlifting routine, it is quite challenging when you've already spent almost an hour in the boat doing intervals. A classic case of "no pain, no gain." Haha.
On Wednesday, I started working and had a bit of a migraine so I was really glad I could take the day off.
Thursday was quite an adventure because it started hailing so heavily not even five minutes into our workout that we couldn't see anything and almost sunk because our whole cockpit was full of water. After a bit of a struggle, we made it back to the club, drenched and unhappy. Since I didn't have spare clothes with me, I drove home and spent 30 minutes on my indoor bike. Unfortunately, it was already quite late so I wasn't able to train longer. Oh well.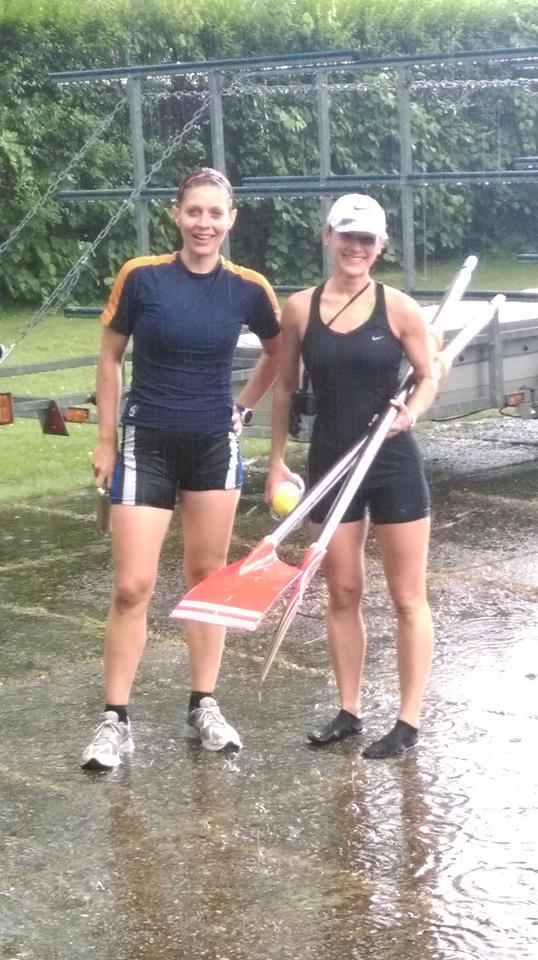 On Friday, I enjoyed my second rest day of the week, although I would have preferred a nice workout in the boat to listening to ultra-long presentations of research papers that went way longer than expected even though they were supposed to be less than 10 minutes each.
Both on Saturday and Sunday, we trained in the quad, which was quite refreshing. In addition to our usual technique drills, we also did a few shorter intervals in order to prepare for upcoming sprint regattas. I was really thankful that our workouts were both quite short, 12 km each, because I was extremely tired from having to get up so early for work.


Nutrition
I got my blood test results on Wednesday or Thursday, but I think I will write a whole post on that. Since it was my first full blood test after becoming vegan, I was really nervous, probably because of the societal misconception that vegans have all sorts of deficiencies. My results were way better than expected, but more on that in a separate post.
I am also thinking of writing a post on office-friendly vegan meals, but it will probably be better to wait a few more weeks so I have more first-hand experience to share with you. It is definitely good to have a nice excuse for not eating at the cafeteria at work. Apparently, they like to use loads of glutamate. Yummee… not! Haha!