I know it's been a few weeks… again! This time, I have a good excuse though. I didn't have internet on our cruise because they started selling packages for the whole cruise instead of internet minutes sometime in the past few months. Since we enjoy not having constant internet access when we are traveling, we decided against buying a fairly expensive package for all 14 days, especially since we knew it would be very slow for most of the journey. I will try to catch up with my posts as soon as possible, but they might be shorter than usual because I am hoping to not fall behind my posting schedule even more.
The week before leaving for our vacation was extremely stressful because Herbert was on a business trip and I had to do laundry, clean the apartment, as well as pack my luggage and download some articles I wanted to read for my dissertation. If that wasn't enough, my grandmother needed to be taken to the dentist a few times and, unsurprisingly, the person who is most flexible with her work schedule is the most suitable chauffeur. Unsurprisingly, I had a bit of a nervous breakdown because there simply weren't enough hours in the day to get everything done. Thankfully, I was finally able to start relaxing a little bit as soon as we were on our way to the port in Santos on Sunday.
On Monday, I was supposed to go running, but since the weather wasn't great (if I remember correctly, it was raining), I did 30 20-second sprints, with a 10-second break between intervals, on my indoor bike. I don't know why, but workouts are so much harder on the bike, especially if they are a bit more intense. If I am not mistaken, I spent a total of 60 minutes in the saddle.
On Tuesday, I had to take the day off because I had to chauffeur my grandmother around. Since she lives in the countryside and her dentist is in the city, it was quite time-consuming.
Wednesday's workout in the weight room was quite exciting because I had the pleasure of doing a few new/newer exercises, such as evil wheels and cleans. Since I had not done evil wheels before and had only started practicing cleans at the beginning of the year, my muscles were quite sore afterwards, which I actually don't mind too much because at least it feels like I've done something. Herbert was a bit frustrated with my during dance class though because he complained about my lack of body tension the whole time.
On Thursday, I had to drag myself to the club again, in spite of my whole body being extremely sore, because it was time to give the erg a bit of love. After a 60-minute steady-state workout on my beloved (haha… not) erg, I finished the session with three rounds of core exercises.
My original plan was to do another weight training session on Friday before going to the airport in the afternoon, but, unfortunately, I still had to finish packing and didn't want to stress myself out too much, so I opted for a 60-minute steady-state workout on my indoor bike at home instead. I really enjoy working out before a long flight because it makes me feel more relaxed and less fidgety when I am confined to an uncomfortable seat for more than 10 hours. However, this time, it might have backfired a little bit. Because of all the stress I'd had during the week, I started getting a really bad migraine on the flight to Zurich. The most upsetting consequence was that I was unable to enjoy the whiskey bar at the new Swiss Senator Lounge in Zurich. I love whiskey, so being able to try over 120 different ones from many countries of the world for free is a dream come true. I did try a glass of Highland Park Dark Origins though, which I enjoyed as much as I could. The 13-hour flight from Zurich to São Paulo was long and uncomfortable and there was quite a bit of turbulence in North African airspace, as well as around the equator. Because of my headache and upset stomach, I wasn't able to eat much on the plane until breakfast. I usually bring my own food because with most airlines, you can't get an upgrade if you've ordered a special meal. In most cases, my own "special meals" are also much tastier and more filling than what is served on the plane. Of course, it depends on the catering company, but I will talk about that in another post because I actually did order a special meal for the return flight and took a few pictures.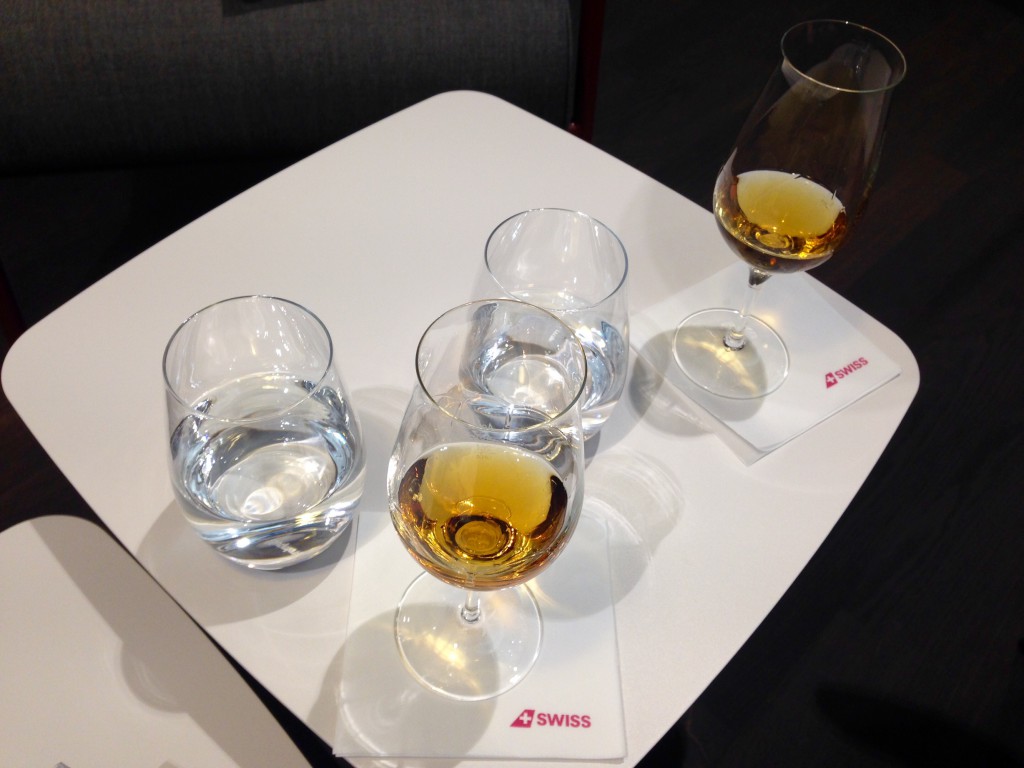 Needless to say, I was happy when we finally arrived in Brazil on Saturday morning. As soon as we got to the hotel, the Renaissance, we took a short nap, after which I felt much better. For lunch, I finished the food I'd brought for the plane ride, potato goulash, and got a delicious smoothie from a little snack bar at the hotel. At 1pm, we were picked up by our tour guide for an afternoon private tour of the city. Since we only had a few hours to see São Paulo, the largest city in South America, we decided to book a tour in order to get the most out of our limited time and I must say, it was totally worth it. At home, many people told me that there was nothing special about the city and that there wasn't a lot to see, but I completely disagree now. Of course, the sights are not as close together as they are in a typical European city, but that's the main reason why I think it was such a good idea to book a private tour. Our tour guide took us all over the city in a bit less than 4hours and we learned so much from her. Here are some impressions from our tour.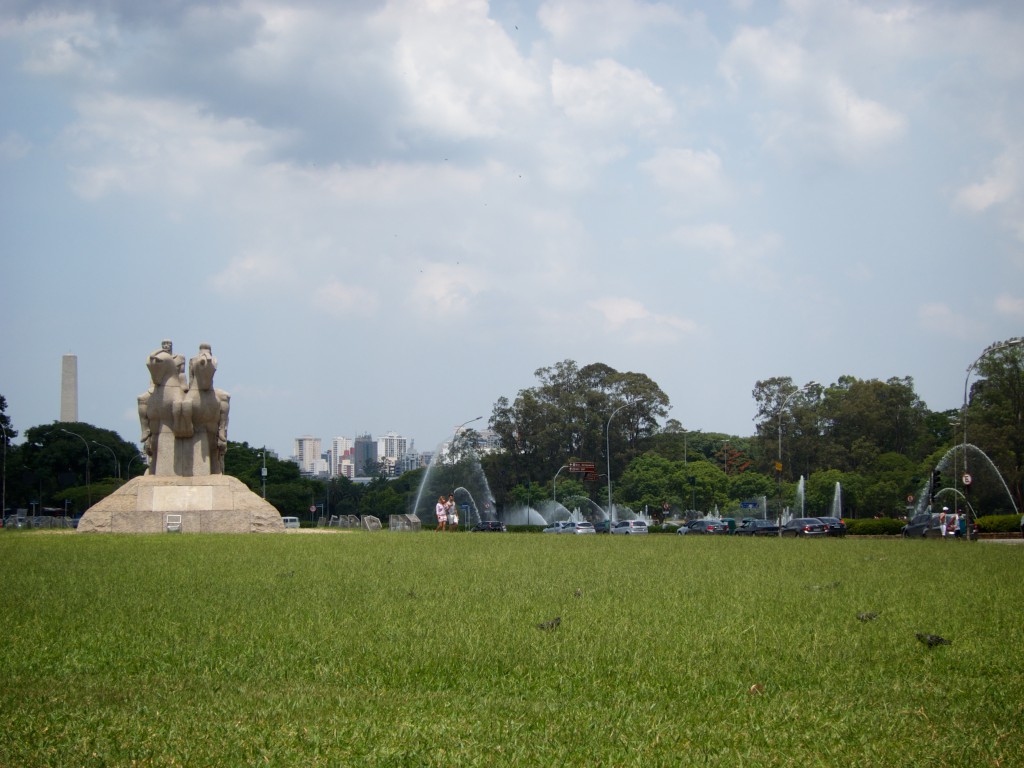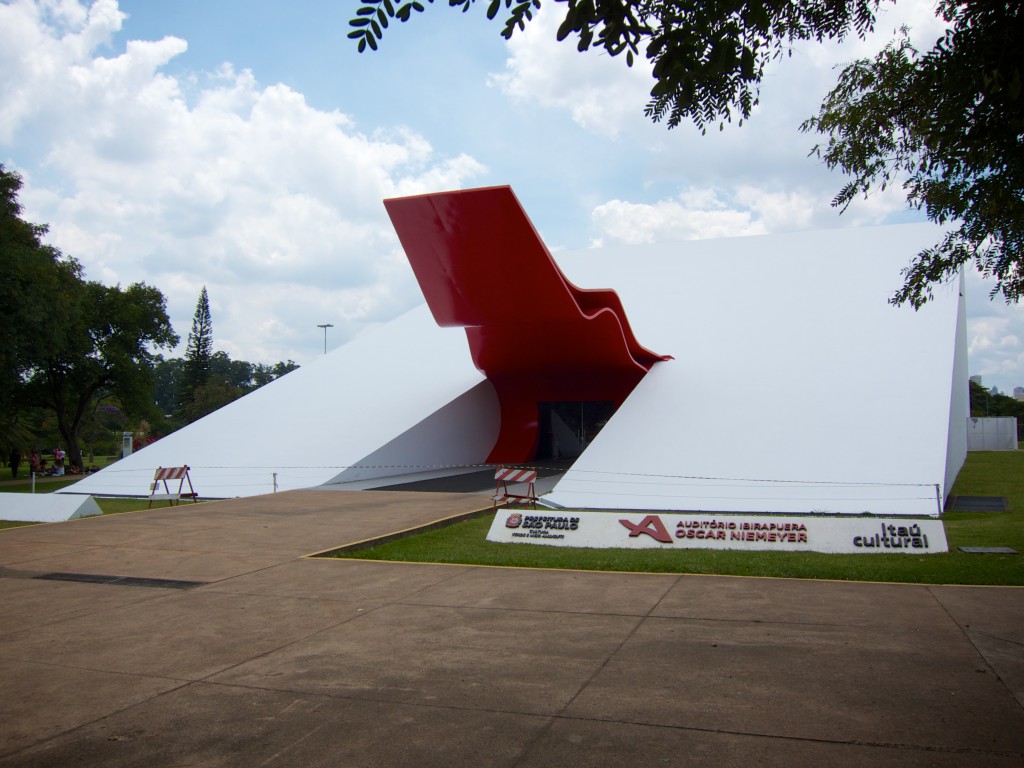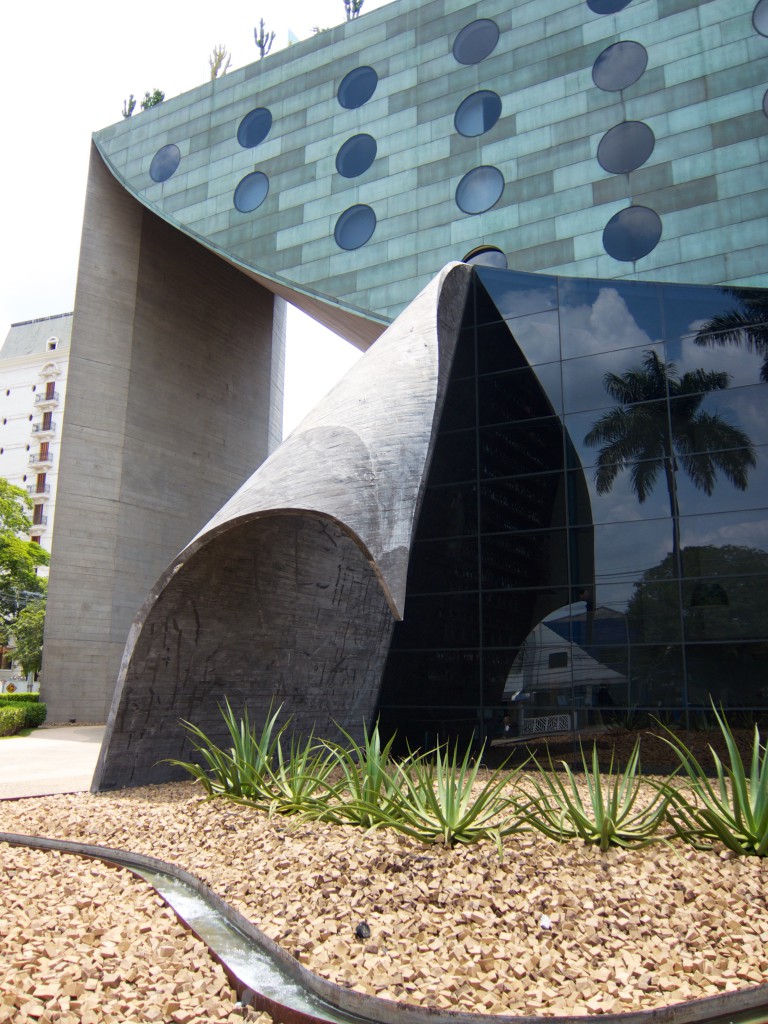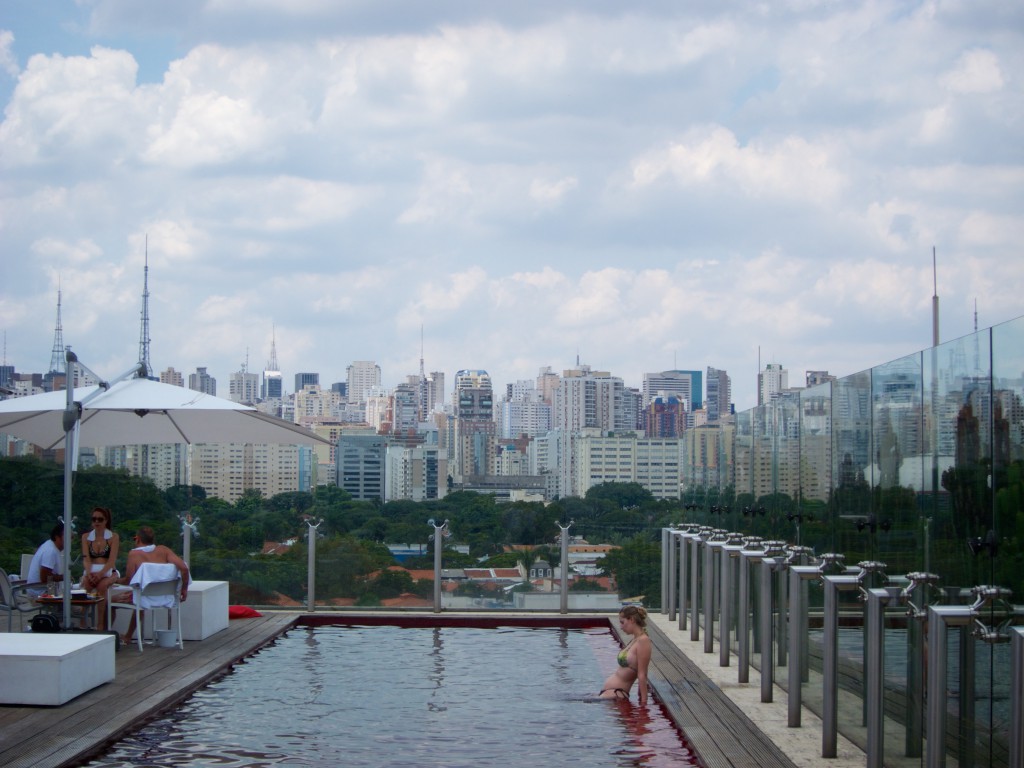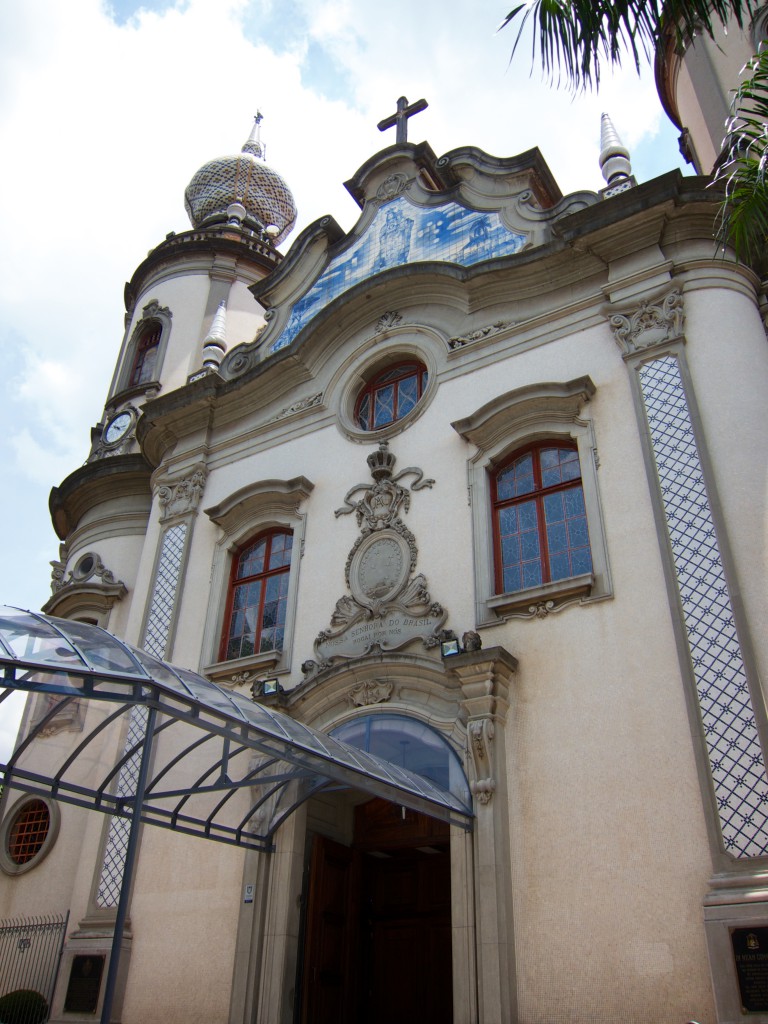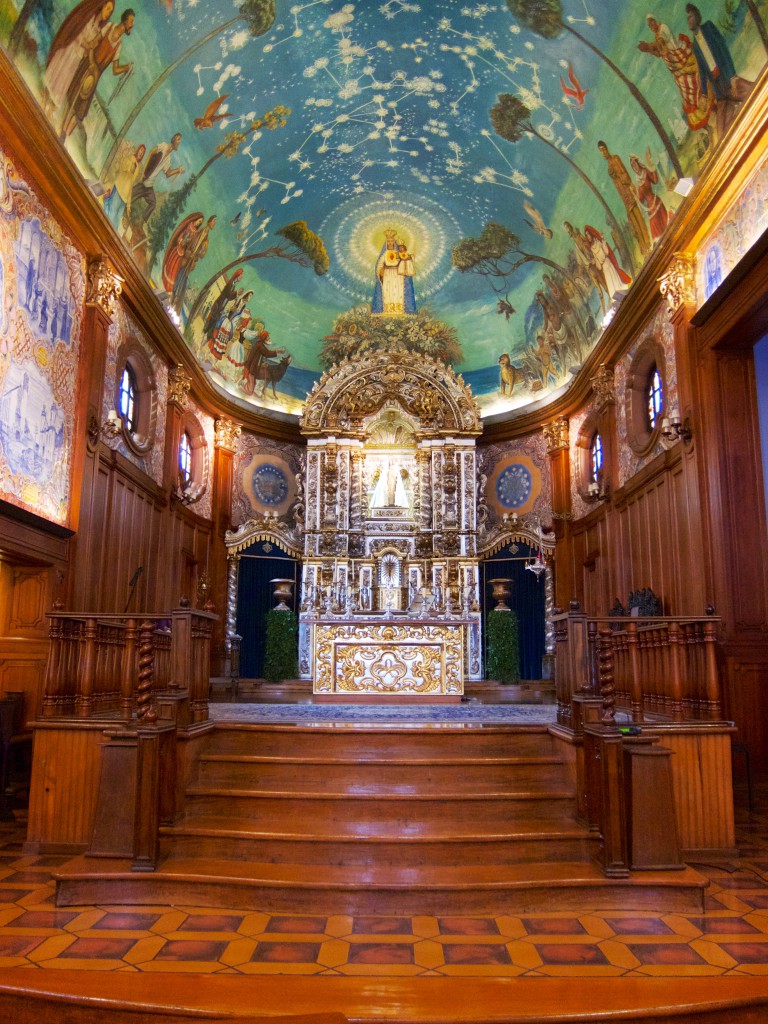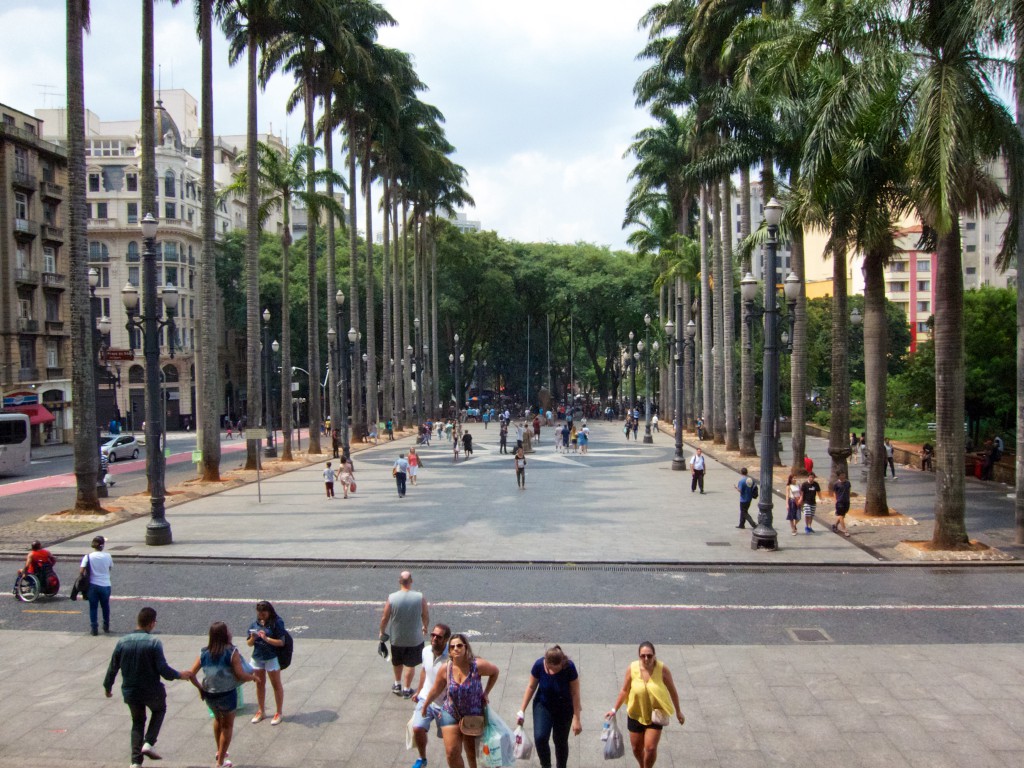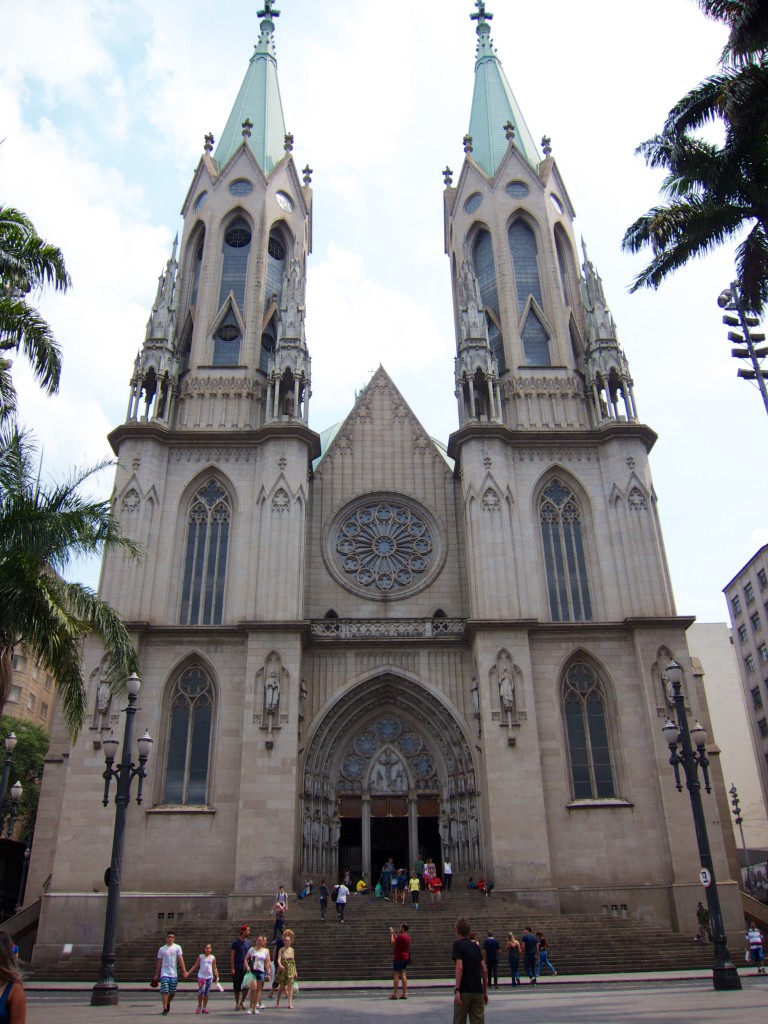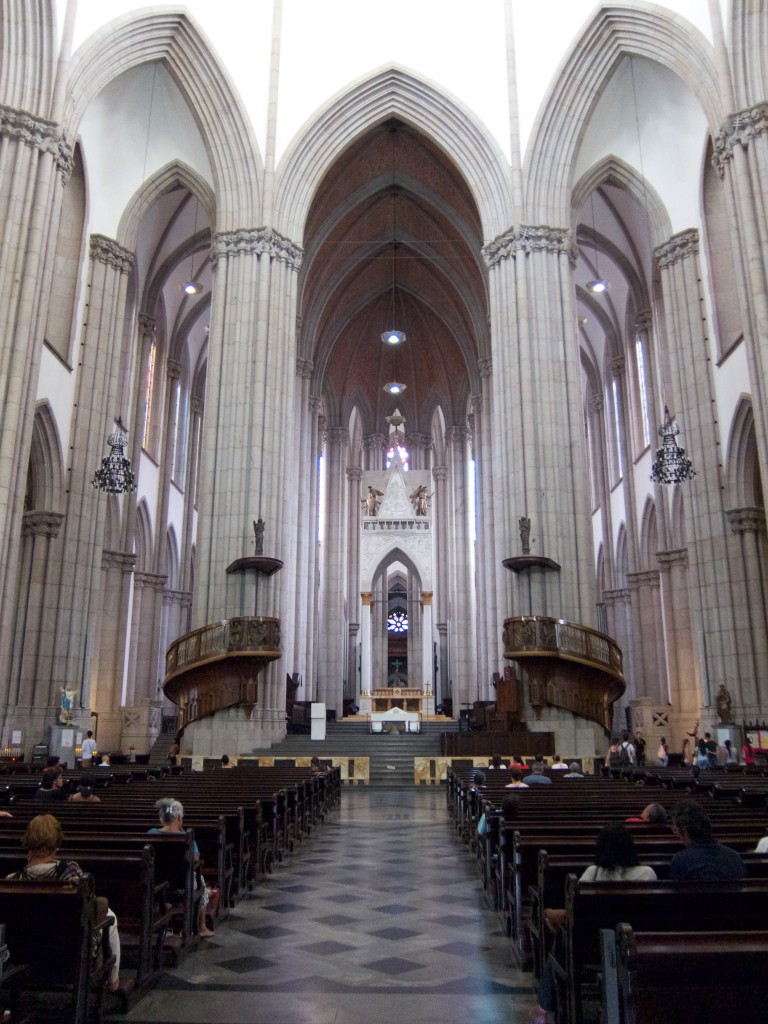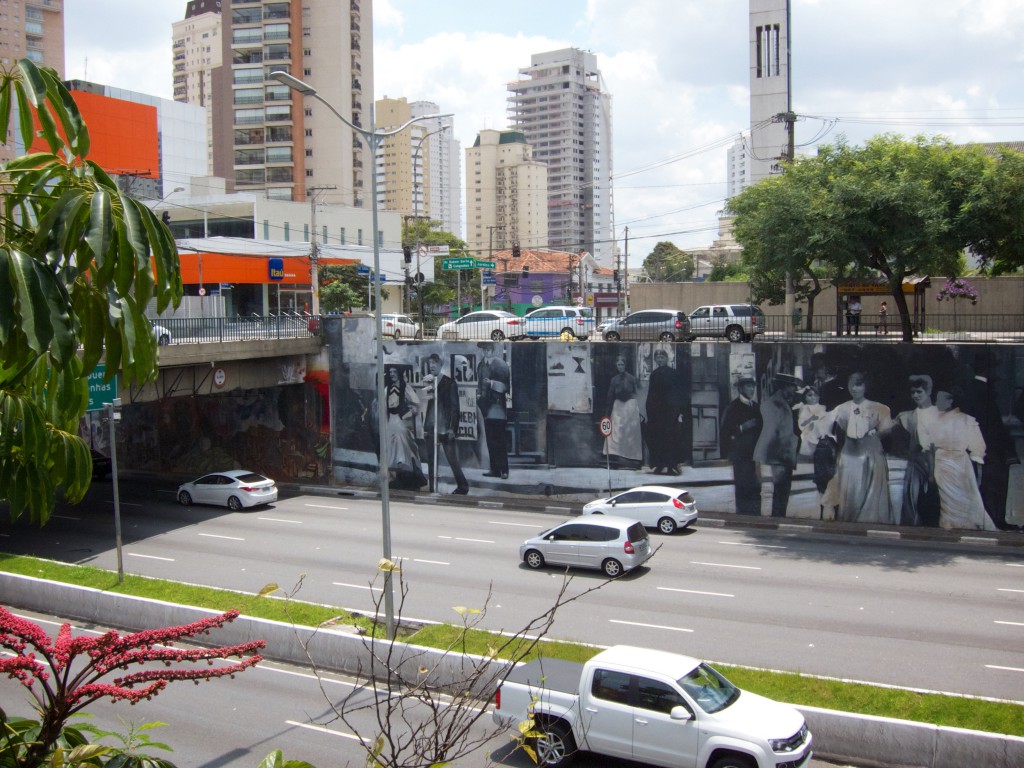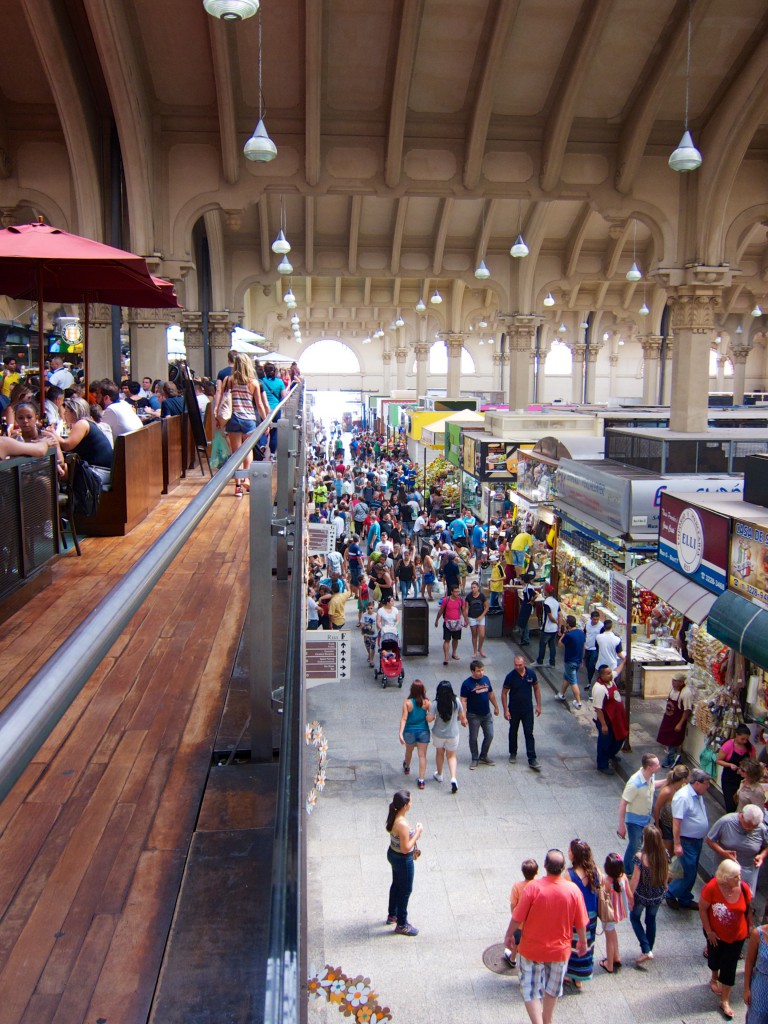 For dinner, I told the chef at the hotel restaurant to make me a surprise vegan dish and I got a delicious salad with mixed greens, nuts, dried fruits and palm hearts, as well as a selection of sorbets for desert. It was one of the best salads I'd ever had because all the flavors worked so well together. I was pleasantly surprised that all the restaurant staff knew what a vegan diet was. Breakfast on Sunday morning was a bit more problematic though because few of the servers spoke even a little bit of English. Somehow I was able to get soy milk and had a bowl of cereals, as well as a large plate of fruits.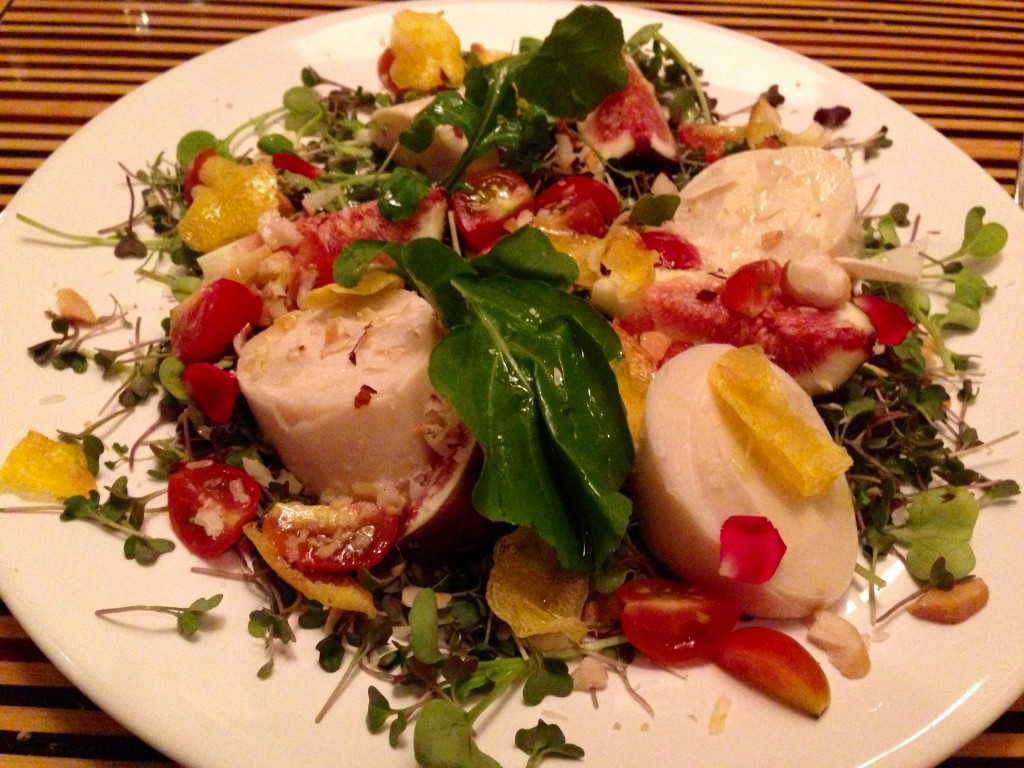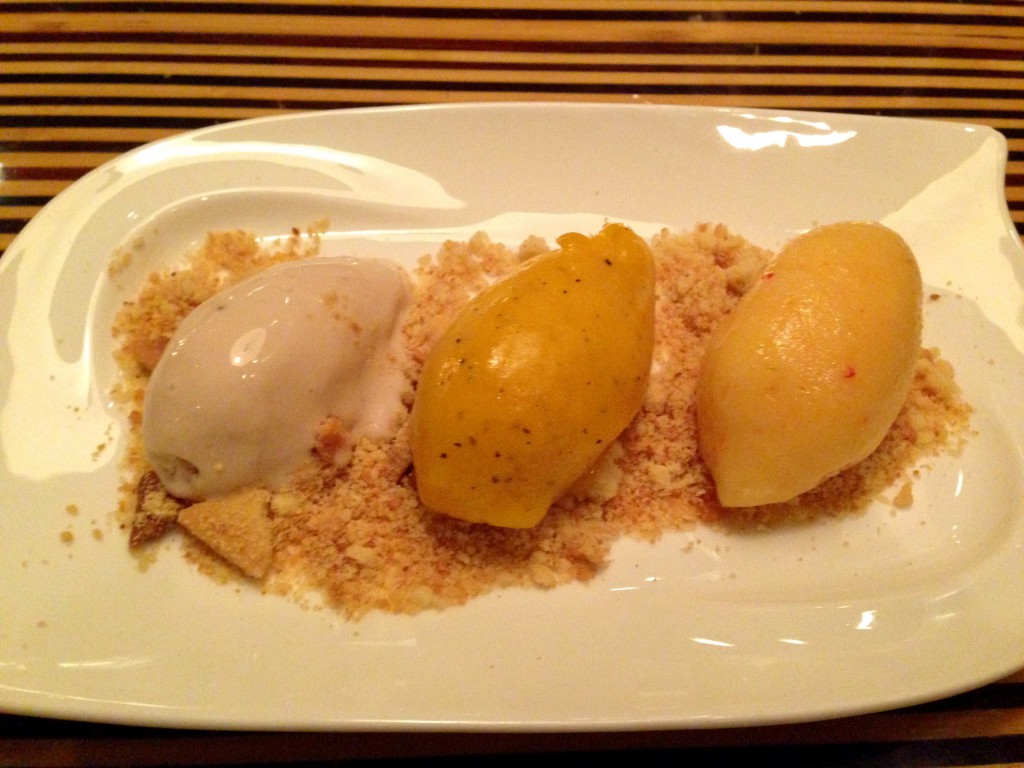 Originally, I was planning on working out in the morning before leaving for the port in Santos and even got up quite early because I was so excited about the hotel's well equipped gym. They even had ergs! However, as I was getting dressed, there was a power outage in the whole area and we were stuck on the 17th floor until it was almost time to leave. As a result, I had to do my workout on the ship in the afternoon and had to improvise quite a bit because the gym was really small and they didn't have kettlebells or barbells, which was quite disappointing.
We were quite happy with our stateroom on the Rhapsody of the Seas though because we'd gotten an upgrade from a balcony cabin to a junior suite. Our balcony on the original stateroom would have probably been a bit bigger, but since the weather turned out to be quite chilly most of the cruise, we were really grateful for a bit more room indoors.