Training
Since we were flying home from Chile on Monday and Tuesday morning, my first workout day of the week was on Wednesday. That day's weight training was actually quite good, but all in all, it was very hard getting back into my workout routine, especially with the more exhausting crossfit workouts and intervals. After a 15-minute warm-up on the erg, I did 3 rounds of 20 bulgarian split squats (10 each side), 20 one legged deadlifts (also 10 on each side) and 20 band pull aparts. Finally, I did 5 rounds of 8 renegade rows, 10 squat jumps, 10 deadlifts and 15 kettlebell swings.
Since I was quite exhausted on Thursday and didn't manage to drag myself to the club, I spent 60 minutes on my indoor bike. It is always good to have a back-up option when you feel too tired to leave the house.
On Friday, I was supposed to do eight 500m intervals followed by 25 burpees in two minutes, but I just couldn't do it. After the first one, I had a hard time breathing (more than normal… haha) and was only able to do 5 burpees because I just felt really weak. Maybe my thought that I couldn't possibly have a jetlag with the time difference between Chile and Austria only being four hours wasn't entirely true, especially since I wasn't able to sleep much on the plane. Since I didn't feel very good, I decided to do a 60-minute steady state workout on the erg instead.
On Saturday, we were invited to a birthday party in Lower Austria, so we had to train quite early in the morning. As you might have guessed, I am really not a morning person. However, getting used to early morning workouts is quite useful for the summer, when it will probably be around 35 degrees celsius at least a few weeks and too hot to be on the water after 9am and before 8pm. If I remember correctly, I spent 45 minutes on the erg and finished the day's workout with 5 rounds of 40 seconds each of plank, hollow rocks, russian twists, and superman.
On Sunday, I did part of the workout I was too tired for on Saturday, 5 times 300 meters with a one minute break between the intervals. In total, I spent 60 minutes on the erg. I was still a bit frustrated with my splits, but what can you do? It is funny how quickly a habit, specifically that of doing really intense intervals, can be broken. However, I have also noticed that it only takes the body a week or two to get used to it again… thankfully!
Nutrition
I promised to talk a little bit about vegan in-flight meals. Our recent trip was actually quite funny because the two airlines, TAM and Swiss, used the same catering company and I got fairly similar meals on both flights. In general, I love (as much as one can possibly love airline food) most vegan meals prepared by LSG, which is basically Lufthansa's own catering company, and DO&CO, which is an Austrian gourmet catering company. Their dishes are usually very balanced, meaning that they don't only serve you vegetables. Once, I had a really delicious spelt risotto on an Austrian flight and tofu with marjoram potatos and vegetables on a Lufthansa flight, which I also quite enjoyed. I haven't had such a good experience with Gate Gourmet, the company that does the majority of airline catering in North America, and also the South American airports I have been to on our last trip. Their vegan meals are just so boring and sometimes really unsatisfying in economy class. Once on a flight out of Houston, I was served Pak Choi and carrots, if I remember correctly, and was hungrier after the meal than I was before. On a flight out of Toronto, my mother, who also eats mostly vegan, and I were served the same dish twice, as an appetizer and the main course, and got pickles for breakfast. Maybe the pickles were supposed to be a Polish specialty that LOT wanted to treat us to for breakfast, but anyway, it seams like they are always out of ideas what to make. On our recent trip, the food was ok in general, and breakfast, tofu with vegetables, was even quite good, but as I've mentioned before, they served similar things on both flights, which we thought was hilarious.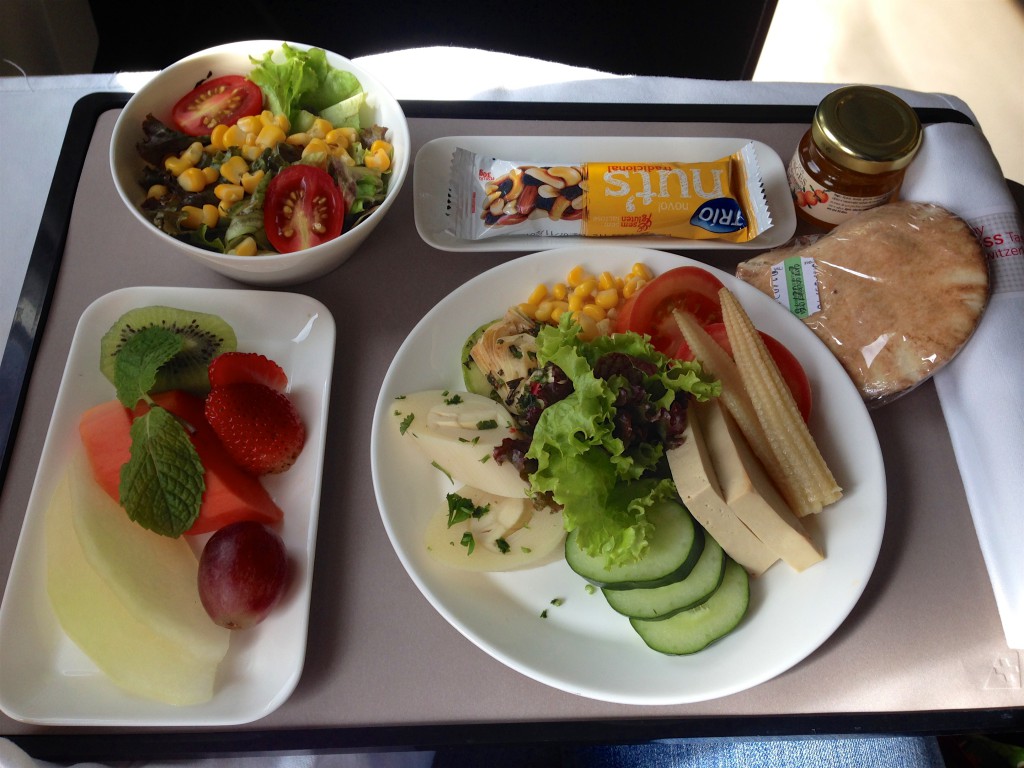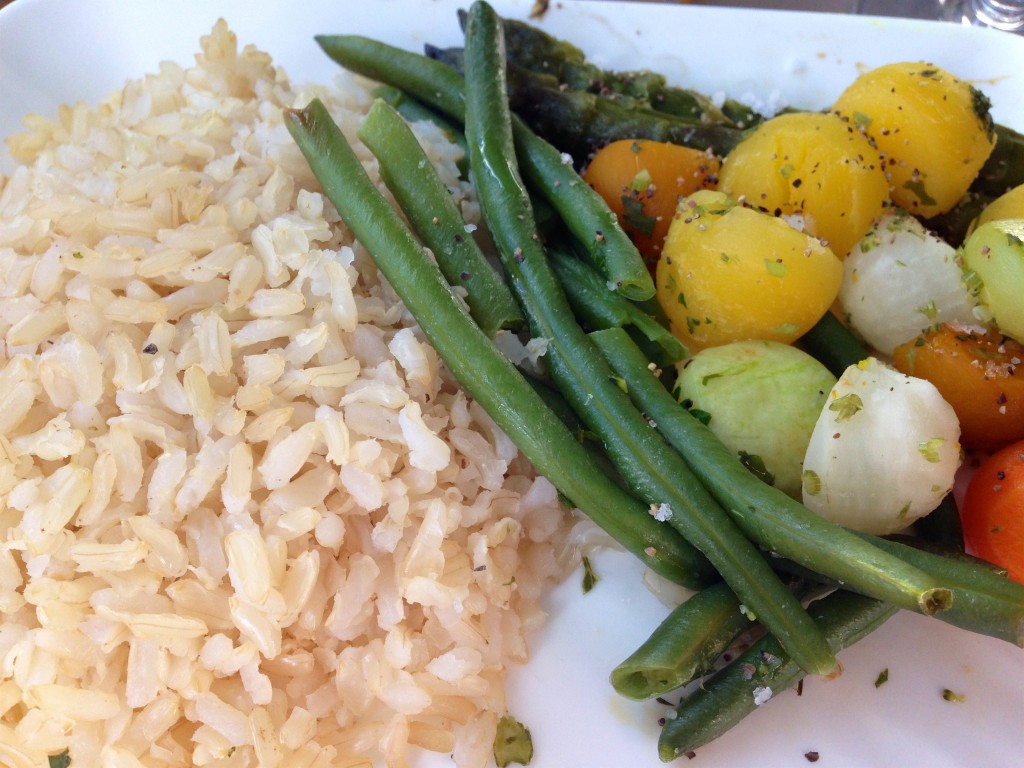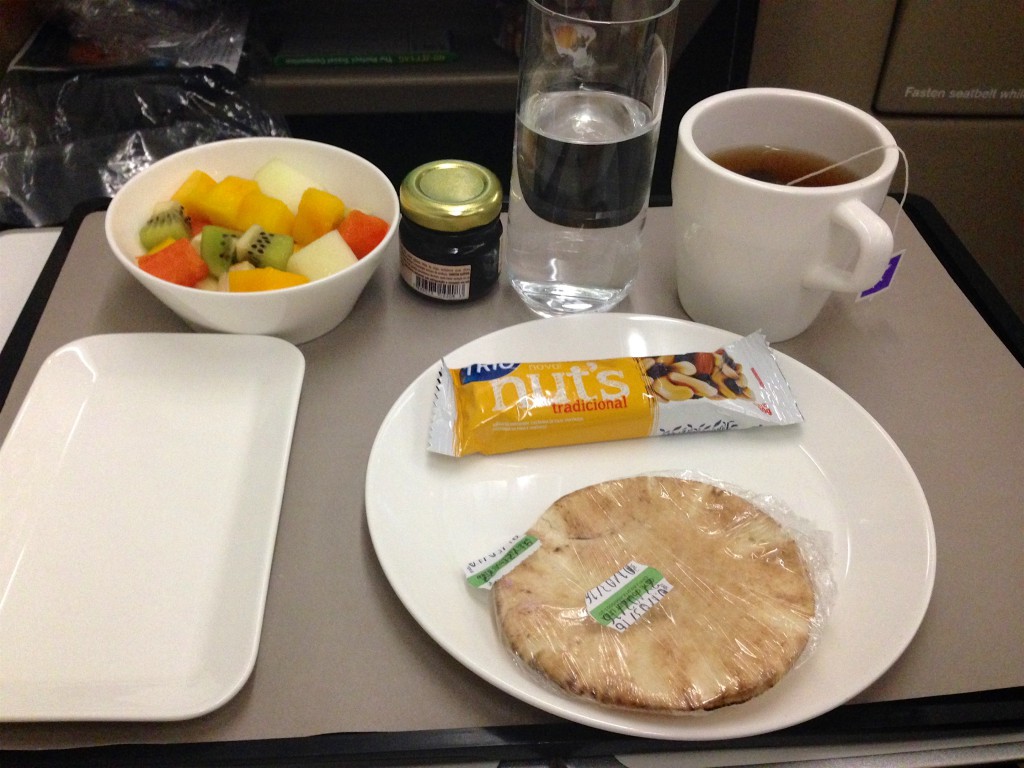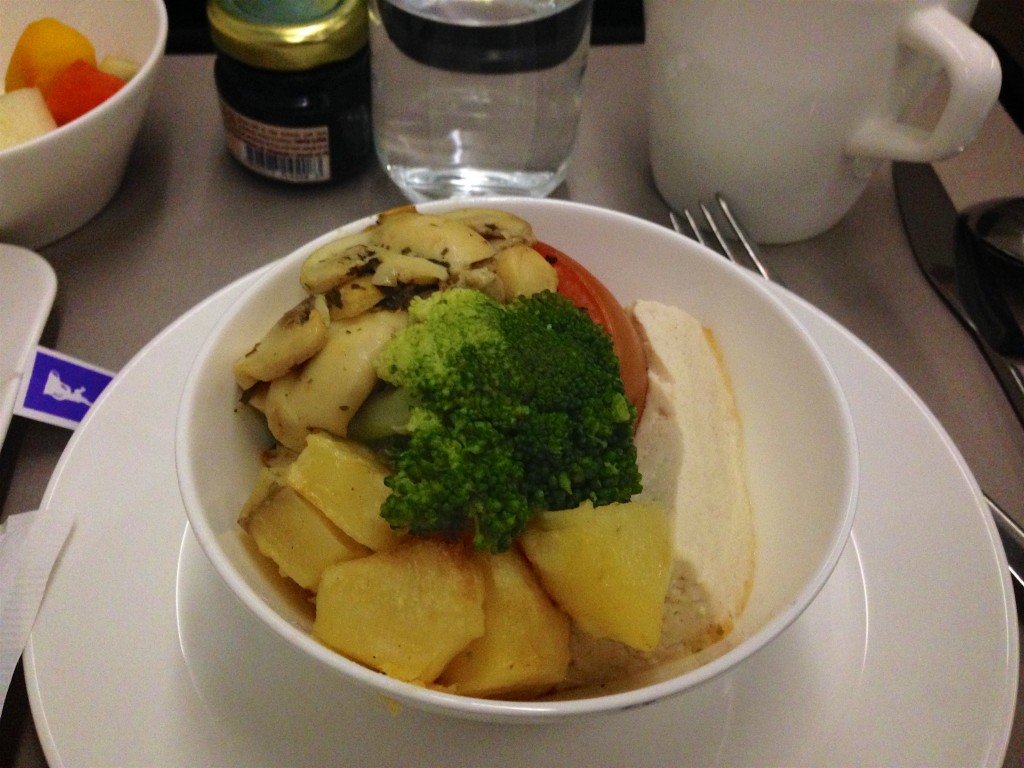 Travel
As mentioned in my previous post, our flight back was quite an adventure. On our TAM flight from Santiago to São Paulo, my seat was missing a window and the plane was quite dirty with chewing gum stuck on and under the seats. You might think there wasn't a window at all or the glass of the window was broken, but actually the inner plastic layer of the window was really scratched and not completely attached to the frame any more. There were gaps on most sides and I couldn't really see much because of all the scratches. It was primarily disappointing because I'd been looking forward to taking pictures of Aconcagua, the highest mountain outside of Asia, for a long time. The rest of the Andean landscape was also quite breathtaking so I decided to just take out the plastic window and put it in my seat pocket. Herbert couldn't stop laughing, especially since a flight attendant walked past us when I tried to put it back in once we were already in Argentinian airspace.
The Swiss flight to Zurich was much more pleasant, not just because we were upgraded to business class. I told the purser the story of the dirty plane and missing window and he couldn't stop laughing. We had a very nice chat about our trip, as well as the weather in Europe, and found out that a heavy snowstorm was awaiting us in Zurich. Sadly, we were hit by quite a bit of turbulence from Fortaleza to Barcelona, so I didn't sleep as much as I would have liked, but I shouldn't have been surprised because most of our North-South flights, Frankfurt to Cape Town, Vancouver to Sydney and Singapore to Perth, had been even bumpier. Usually, I am really scared of turbulence, which is quite unusual for someone who's flown more than 400,000km in the past five years, I guess, but it is not as bad when I am able to lie down in business class. Sadly, I don't have the pleasure as often as I would like, but thankfully, I have enough miles to pay for an upgrade once in a while and sometimes get free upgrades, usually on flights departing from Canada, which I think is quite interesting. In Zurich, we indeed landed during a heavy snowstorm and arrived in Vienna almost an hour late because the plane had to be de-iced before take-off. Our cats were really happy to have us back!