I tend to be really hungry in the morning, and am often woken up by my rumbling stomach, as funny as it sounds. Since I am currently cutting out refined sugar for 21 days, and am always looking for recipes to satisfy my sweet tooth, I decided to come up with a filling, slightly sweet breakfast recipe this week. Here it is: my Energizing Matcha and Banana Millet Porridge. It takes a little bit longer to prepare than instant porridge, but I promise its taste will make up for the extra effort you have to put in. I simply love the nutty taste of millet, one of my favorite pseudo-grains (it is actually a seed, but referred to as a grain in the culinary world) since I was a little girl. It is extremely protein-rich (by comparison, of course), as well as a good source of fiber, B vitamins and minerals, such as iron, calcium, zinc and magnesium. It is thus perfect for athletes. Enjoy!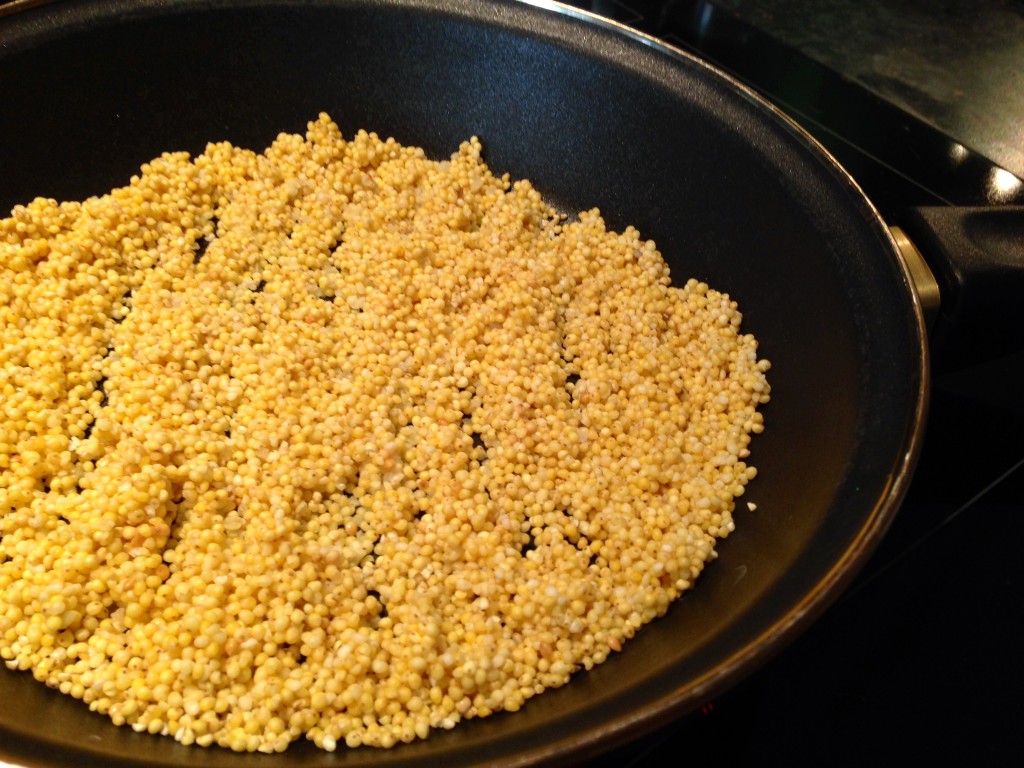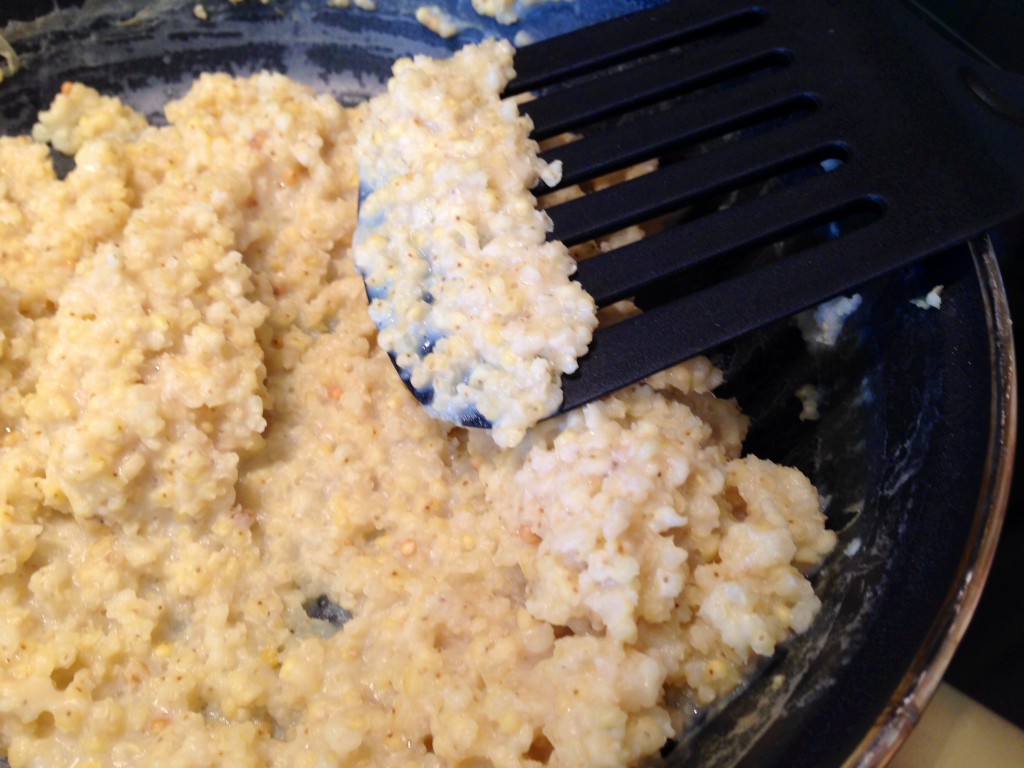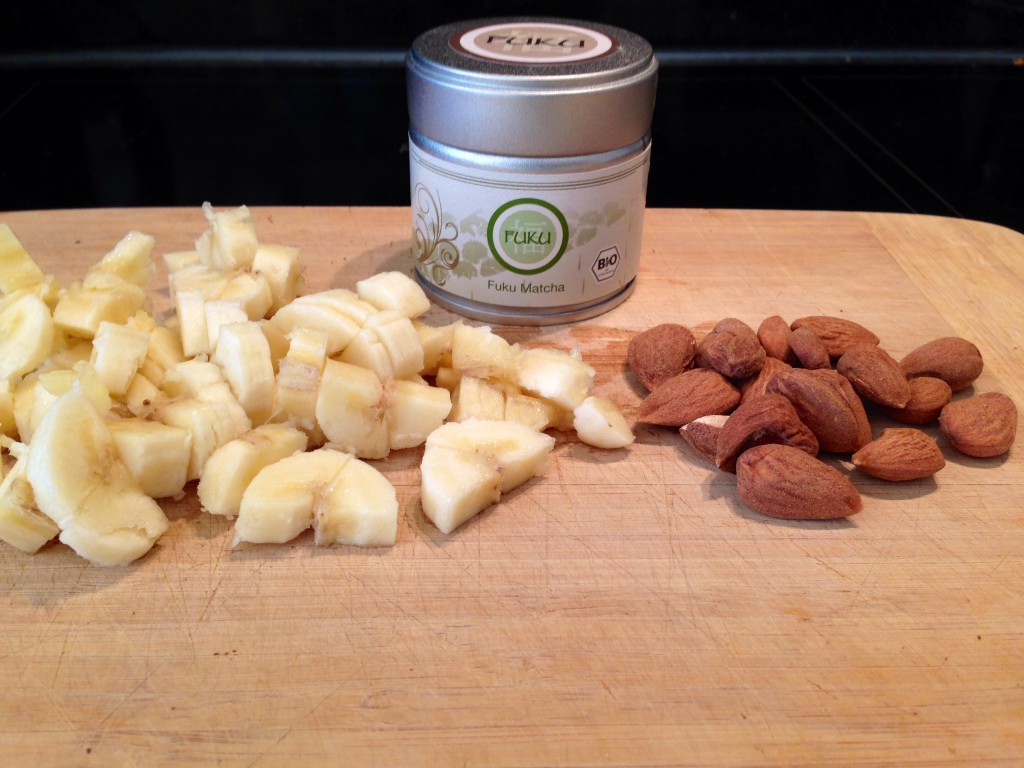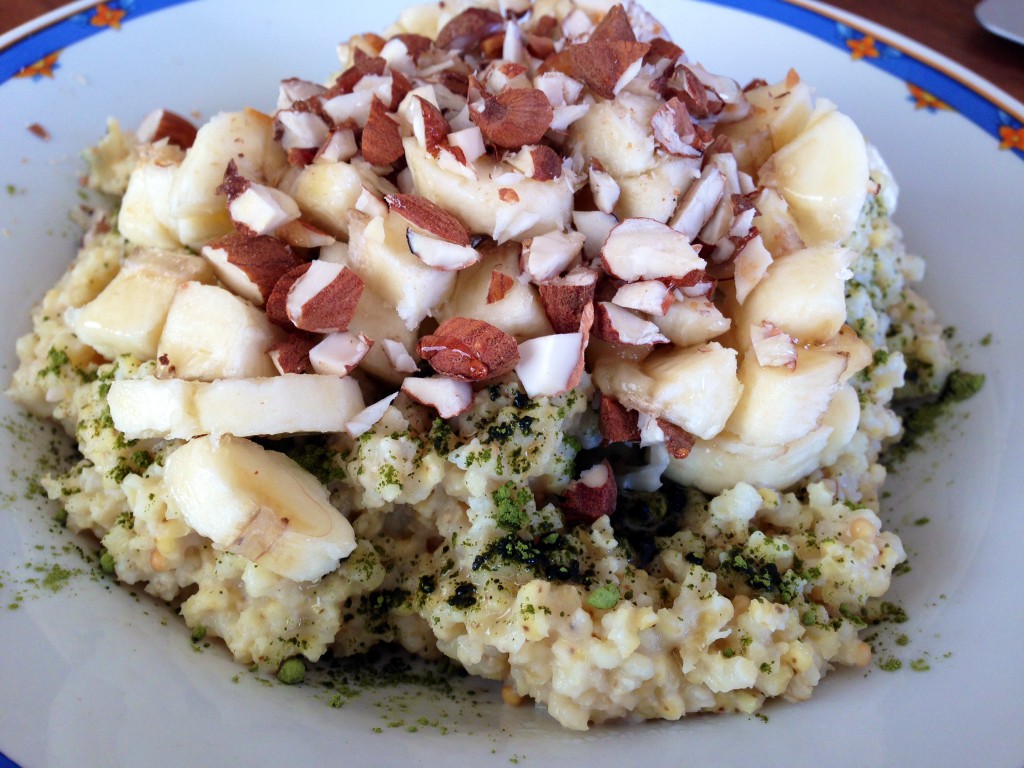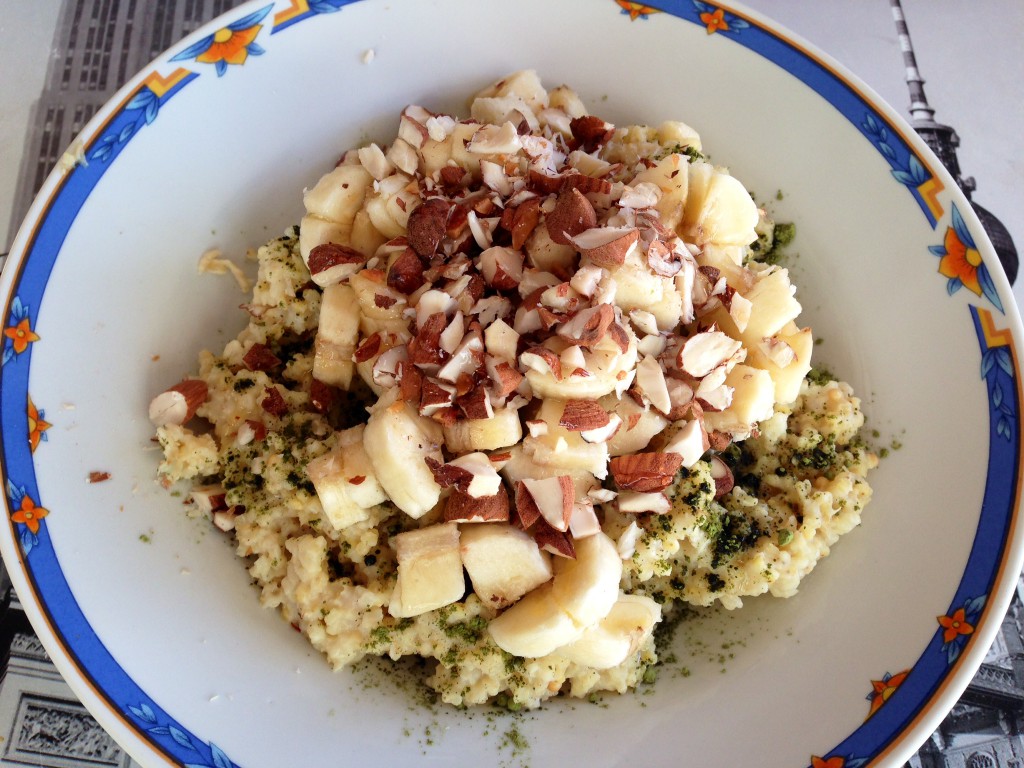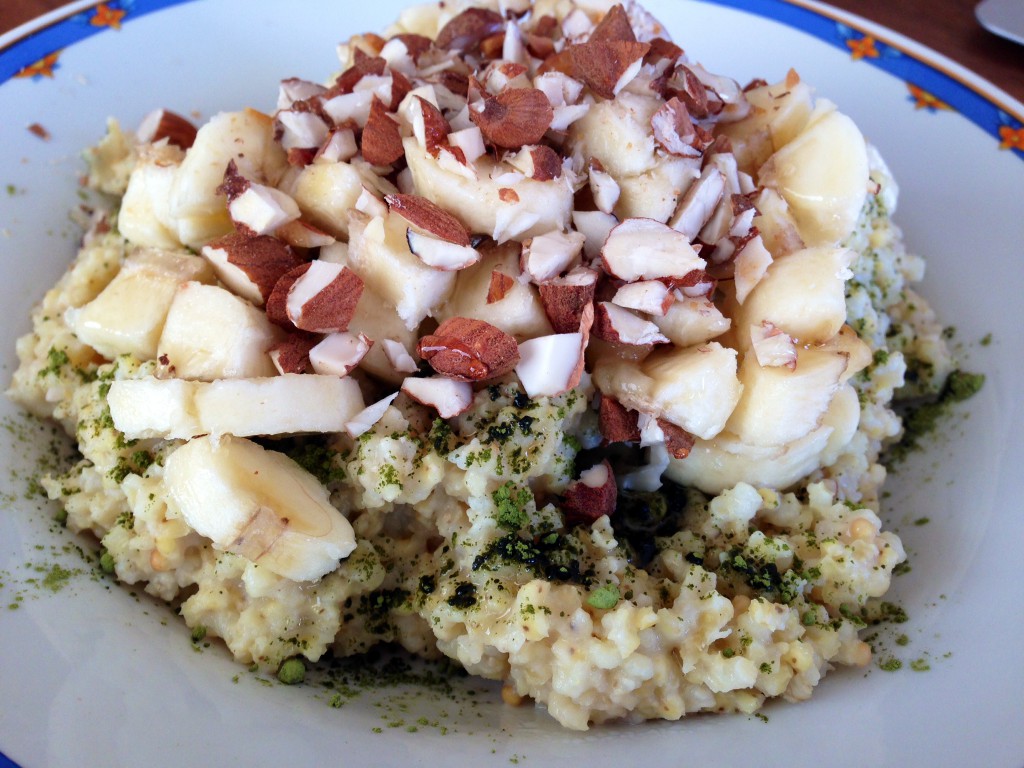 Energizing Matcha and Banana Millet Porridge
2016-01-09 18:55:28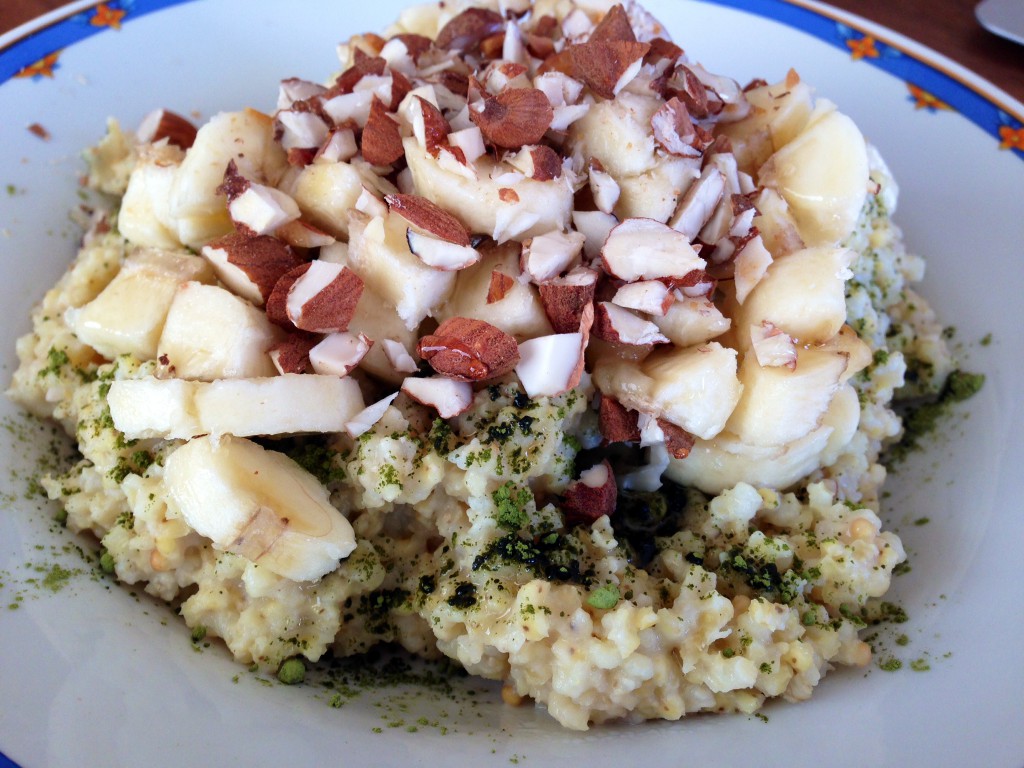 Ingredients
80g (1/3 cup) millet
250ml (1 cup) water
125ml (1/2 cup) plant milk (I use soy milk)
1 banana
1/2 tsp matcha powder (or more)
Almonds
Agave syrup
Instructions
Wash millet and fry in a pan (without oil) until grains are dry, but not burnt.
Add half of the water and cook at medium heat.
Add the second half of the water when the first half is absorbed/evaporated.
Add soy milk. After approximately 20-25 minutes, the millet porridge should be creamy.
Turn off heat and add matcha powder and agave syrup.
Top with cubed banana and chopped almonds.
rowvegan.com https://rowvegan.com/