Training
Last week was so "boring" that I am having a really hard time forcing myself to write this post. Since we didn't have a recovery week for five weeks before the indoor competition, we were supposed to take the whole week off and just do nothing. Max said that if I got a little bit antsy, I could maybe go for a run once or cycle a little bit. I did the latter, almost every day. I know, I should have tried to relax a little bit more, but I tend to get quite aggressive after reading political science papers all day and need an outlet for my emotions. My rides were very low intensity though, so I did try my best. Of course, when you just spend an hour on the bike, watching Netflix or podcasts, there isn't anything exciting to report.
The only interesting workout session of the week was on Friday, when we tried out the indoor rowing tank at Stadthalle. I'd been there a few times when I was 14 or 15, but never really enjoyed it. To be honest, I didn't like it very much this time either because I just feel like the stroke rate is unnaturally slow and not very dynamic. I also couldn't get my heart rate up even though it was quite exhausting physically. Perhaps the tank is not constructed very well, but it feels nothing like rowing in a real boat on the water. I can't wait for the outdoor season to begin!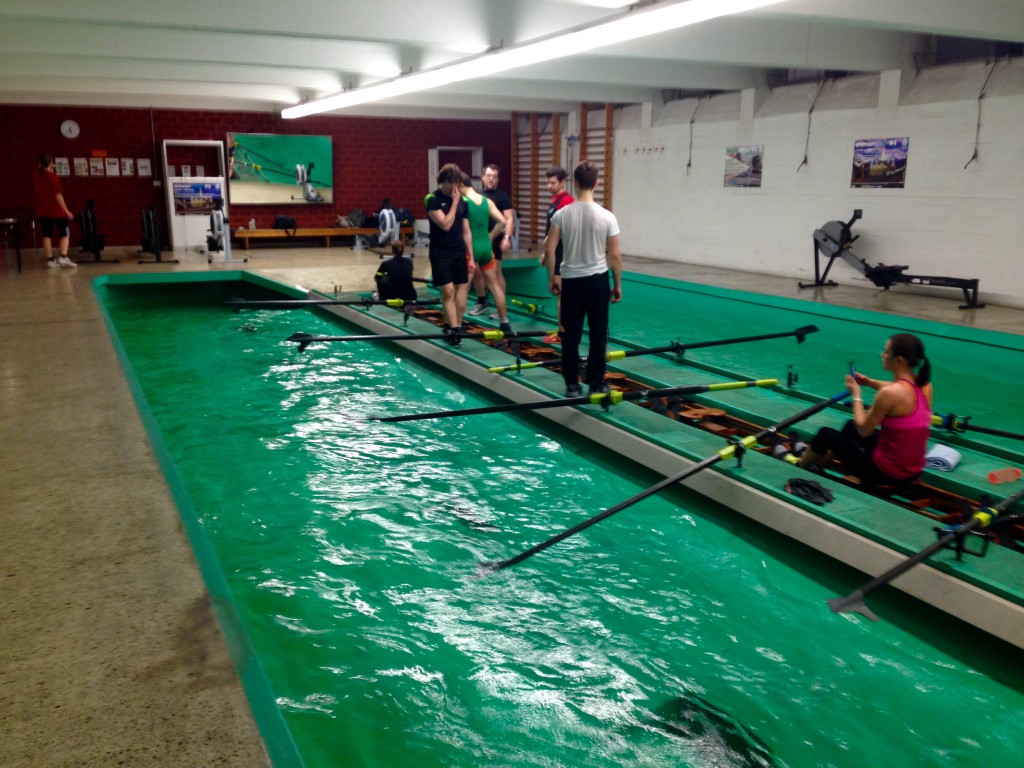 Nutrition
Last Friday, I finished my refined sugar detox and I have to say, it wasn't very earth-shattering. I had hoped to become a Marlies 2.0, a more energetic version of myself, but the only thing I noticed was having fewer sugar cravings on certain occasions. This is not to say that it doesn't work. I am convinced eating large quantities of refined sugar is unhealthy, but I realized that I consumed very little refined sugar in the first place. Even the sweets that I like and usually have at home are made with raw cane sugar, just like most other products containing sugar that I consume on a regular basis. I realized the only times I eat refined sugar are when I am eating out and don't know what exactly is in my food or when I crave something sweet and have to dig into Herbert's stash of Manner wafers because I have no other alternative. I did get to experiment with different kinds of sweeteners though that I had bought at some point and neglected. I am already thinking of what kind of challenge to do next, but I might have to wait until after our upcoming vacation. We will see. Of course, suggestions are most welcome!